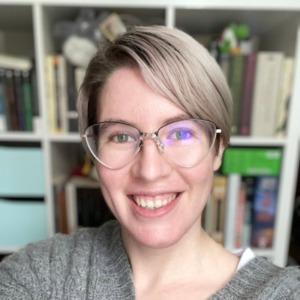 EPUB 3.3 is nearing publication and, as such, is mostly fixed in what it will contain. It remains the most accessible publishing option for content creation and this, it's final iteration, offers the most accessible experience for print disabled readers. 
As our readers are probably aware, the EPUB specification is a distribution and interchange format standard for digital publications and documents. EPUB defines a means of representing, packaging and encoding structured and semantically enhanced Web content, including HTML5, CSS, SVG and other resources, for distribution in a single-file format. EPUB is the industry standard for digital publications and is based on open technologies used on the Open Web Platform. The EPUB 3 Working Group is an integral part of the activities undertaken at W3C. Wendy Reid, Accessibility and Standards Lead at Kobo and Joint Chair of the EPUB 3 Working Group at W3C asks what is next for the standard and for digital publishing?
The process of developing EPUB 3.3 was an interesting one, because of the conflict between our constraints and our dreams for the format. Our constraints were not surprising, EPUB has a very hard requirement for backwards compatibility. Physical books do not stop working because the software updates and ebooks can't stop working either. The publishing industry, particularly in the trade space, can also be resistant or unsure of change, leaving us with publishers we're still convincing to adopt "new" technologies like EPUB 3 — which was first introduced in 2011.
Our hopes were to do some modernization, bring EPUB to at least 2015 with the addition of full HTML 5 support, possibly add some new features.
What we have achieved is a massive overhaul of how the standard is structured, to facilitate better understanding of what it contains. We've also made a number of changes in terms of clarifying requirements for certain features, and descoping others. EPUB 3.3 looks very different from it's predecessors, all the while maintaining that very important backwards compatibility and support for accessibility.
EPUB 3.3 will also very likely be the last version of EPUB 3. The standard is stable and any more substantial changes to it at this point would get us into trouble with backwards compatibility. If you were waiting for any reason to make the switch, please, please do it now.
So what is next then? What does the future look like for digital publications? People who have been in this space for a while know we have asked this question a lot. We've even worked on it a bit (remember web publications?), but to no great success.
Over the last few years, the way in which people consume content has changed, in some ways quite drastically. In the trade sector we have seen the rise of new formats like webtoons, growing interest in audiobooks and text-to-speech, fan fiction become mainstream fiction, the need for digital access to book content, and the growth of born accessible content for mainstream publications. Platforms and how people buy, read, and share content have also changed. BookTok, BookTube, and social media have altered how people find, recommend, and categorize the books or stories they read.
That is just trade. Things have changed massively in other areas of the publishing industry as well, as we see the digitization of course content in education and the push for more openness in scholarly publishing. Accessibility requirements and needs have played a major part in these changes for students and academic scholars.
Whatever is next for digital standards has to both reflect these changes and support future developments in the industry. A one-size-fits-all approach might be challenging, but is there room for a single foundation to build many solutions atop of? Can a single standard support the many requirements of our industry as it evolves? We must maintain the high level of support for accessibility that the standard currently offers and yet we need to explore ways to improve upon this solid base.
The best route to a solution is to explore and understand the problem and constraints. We know we want to continue using web technologies. We know anything we work on must be accessible, interoperable, international, offline-able, distribute-able, and secure. We want to build something that is flexible and adaptive to change.
To achieve this we do need to understand the problems. To that end, we're holding a "salon" to gather feedback and use cases from the industry to better understand the challenges, constraints, and dreams of the industry. If you're interested in attending, it will be held on September 13 at 8AM-12PM Pacific, as part of the W3C TPAC conference. You can register to attend in person or virtually here: https://www.w3.org/2022/09/digpubsalon. This is open to everyone and your input will help to inform the way forward.
This blog piece is an extension of a twitter thread posted on August 23rd, 2022 (@wendy_a_reid). Our thanks to Wendy for turning the thread into a thought-provoking article! We are proud that Kobo is an Inclusive Publishing Partner.
https://inclusivepublishing.org/wp-content/uploads/2022/08/wendy.jpg
400
400
Sarah Hilderley
https://inclusivepublishing.org/wp-content/uploads/2017/10/logotype-sized-for-web.png
Sarah Hilderley
2022-08-29 15:36:42
2022-08-29 19:17:55
What's Next For Digital Publishing?