Ace by DAISY, Accessibility Checking Tool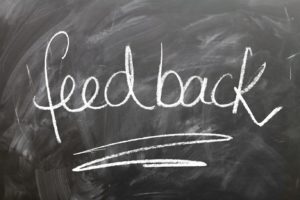 After talking with publishers and consumers, a need for a software tool for checking EPUB content for accessibility became clear.
The DAISY Consortium has developed an open source accessibility checking tool, Ace by DAISY, currently in First Public Beta.
Publishers and service providers will be able to use this tool to implement accessibility specifications. It will also enable distributors and consumers (such as procurement centers etc.) to verify the accessibility claims of publishers.
What Does Ace Do?
This tool performs a variety of automated checks to assist in the evaluation of conformance to the EPUB Accessibility Specification. It may be integrated into an evaluation process which should also involve manual inspection.
The initial version of this tool will check EPUB 3 content against the rules defined in WCAG, ARIA, and HTML, following the versions referenced in EPUB specifications. Ace by DAISY will be usable "as is" or can be integrated as a third-party tool in broader publishing workflows or authoring processes.
What Ace by DAISY Will Not Do
It is impossible to perform a 100% complete evaluation of accessibility requirements in a fully-automated manner. Many criteria require human judgement and manual inspection.
Therefore Ace by DAISY does not claim to be a yes/no validator or a certification tool. It will not issue an accessibility score, percentage of conformance, etc. It is not intended to be used for repairing inaccessible content. The first version of the tool will not be interactive but will allow the development of semi-automated checks where a human is asked to manually inspect the content to complete the evaluation.
The tool will not be able to analyze encrypted content or any other DRM-protected EPUB that cannot easily be unpackaged.
Get Involved
We are actively seeking feedback on the current Beta release, and welcome contributions from technical experts in the publishing sector. Find out how to use the tool with our Ace Getting Started guide.
If you are not a technical publishing expert, or are unable to participate in the Beta testing, please subscribe to our newsletter for the latest Ace updates and other industry news.