Reading Systems Accessibility Support Roundup
Note: this article was last updated in August 2023.
Introduction
Digital books are accessed using an app, device, or online service to open, read and navigate the content. We refer to these are Reading Systems.
There are many different reading apps available with some great accessibility benefits. Typical features include:
flexible ways to move around publications: via the table of contents, jumping to a print page number, returning to bookmarks and using search.
the ability to change the visual presentation of the contents to suit your needs: personalizing text size, fonts, colors, line-length and spacing.
a built-in read-aloud feature: with play and pause, changing the voice and speed, and providing visual highlighting, karaoke style.
great screen reader support for speech and braille output: including the ability to login in, browse a bookshelf, read the publication perceiving the different elements in the content.
But with so much choice, how do you discover which app will be best for you?
Here we present a roundup of popular reading apps that can be used with EPUB titles. The summary reviews are based on the detailed accessibility evaluations conducted by and with people with print disabilities. More information on our structured evaluation protocol is given at the end of this article.
The results of the evaluations were accurate at the time of publication but may not reflect all firsthand experiences which can be affected by the version of the reading systems, assistive technologies, or the publication being read. The apps change constantly, and developers improve the features based on the feedback from our tests. You can always read the latest detailed test results at http://epubtest.org/
If you are the developer of a reading app then you are invited to participate by checking out the test books and reaching out to us.
Reading Apps Roundup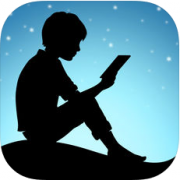 Books from the world's largest eBook store are read using the Kindle app. The app is available on most computer and smartphone platforms, including Amazon's own Fire Tablets. The Kindle app has been evaluated by our testers on iOS, Android, Windows and Fire tablets. The Kindle apps can provide a wonderful way to read books such as novels. For more complex titles that include images, tables, figures and references you may be better off looking elsewhere.
Our evaluators liked: Support for visual adjustments is good on all platforms. There are useful features in the app, such as "word wise" that explains the more challenging words in the book, and the customizable "reading ruler" to add a colored ruler over text to help guide reading (Android, Fire OS and iOS). The voices on the Fire tablets are especially high quality and natural sounding. On some books, it is possible to combine the eBook and Audible audiobook for a synchronized reading experience (purchases necessary). Titles in the Kindle eBook store indicate whether they are screen reader supported or not.
Be aware: Heading navigation using Voiceover (iOS) or Talkback (Android) is not supported. Table navigation is poor. Image descriptions are not announced on iOS or Android. There is no built-in read-aloud feature in the app on Android, and the Speak Screen feature on iOS does not provide visual emphasis of the words being spoken. Your own EPUB titles cannot easily be loaded into the app. The Windows Kindle app supports more screen reader features than other versions of the app.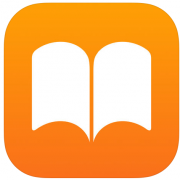 Apple's bookstore uses the Apple Books app (which used to be called iBooks). If you have an iPhone, iPad or Mac, the app will already be installed. With its integrated purchase feature, the Books app can provide a convenient way to read books such as novels.
Our evaluators liked: the visual display of the title can be adjusted to suit the reader's needs. Some images enlarge to full screen when selected, useful on a smaller screen and to people with low vision. The speak screen feature of iOS provides a read-aloud feature with different options for visual emphasis.
Be aware: Apple Books is not available on Android or Windows.
More information: Apple Books overview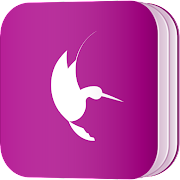 This free reading app can be used to read unprotected EPUB3, PDF and Web Publication Audiobooks on your smartphone or tablet.
Our evaluators liked: The app is developed with a strong focus on individual personalization and accessibility. The options for visual adjustments are plentiful and read-aloud is well implemented. There are features to help you get around your books, including page navigation, table of contents, bookmarks, and a navigation history. Annotations (notes) can also be added.
Be aware: Colibrio Reader is currently available for Android. An iOS version of the app is 'coming soon'.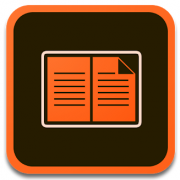 Adobe's reading software is widely used for reading PDF files, but it reads EPUB as well. The app is available on most phone and computer platforms. It is often recommended by public and academic libraries. Indeed, it is the only option for titles from some library systems because they use Adobe copy protection. Sadly, it is hard to recommend due to poor stability and lack of fundamental accessibility features.
Our evaluators liked: it is convenient to have PDF and EPUB reading in the same app.
Be aware: Our evaluators found Digital Editions on Windows to be unstable and it struggled with larger books. Reliability issues are also reported on iOS and Android. Navigating the table of contents with a screen reader was unsatisfactory. There is no function to change the screen colors or font, and no built-in read-aloud feature, limiting the appeal to people with learning differences such as dyslexia.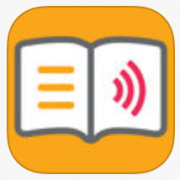 This free reading app for Windows, Android, iOS and Amazon Fire tablets is designed to provide many features required for people with reading disabilities. Several file formats in addition to EPUB are supported.
Our evaluators liked: Many useful features are provided for people with print disabilities, including screen reader support, several options for visual adjustments and read-aloud. The app can be used to open titles on your device, and it also connects directly to the special library services in many countries (you will need an account). The mispronunciation of words by the read-aloud feature can be corrected. There is the option for alt text to be displayed below images. Math content can be read aloud (but not navigated in an advanced manner). An enhanced version of the app is built into the BrailleNote Touch device from Humanware.
Be aware: Continuously reading with a screen reader stops after a few pages due to the way the app displays the title. On Android and Windows hyperlinks are not followed when using a screen reader.
More information: EasyReader iOS and Android app overview and EasyReader Windows Getting Started Guide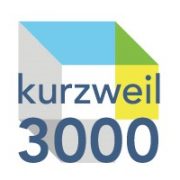 The web license version of Kurzweil 3000 offers a powerful study aid for learners with reading differences such as dyslexia. Content, including EPUB 3 titles, can be uploaded to the 'Universal Library' from the local computer, Google Drive or Bookshare. A Chrome and Firefox extension can also be used to add read-aloud features to the browser, which can work with EPUBs read on some library platforms. In August 2021 Kurzweil began to roll out the new EPUB reading experience (initially for the Mac Web Subscription Desktop Client). This offers support for reflowable content, enhanced navigation and support for multimedia.
Our evaluators liked: The familiar features of Kurzweil are available in EPUB files, including flexible read aloud modes with high-quality voices, dictionary, picture dictionary, thesaurus, translations, and study highlighters. Several different background colors are offered. The table of contents is available through the 'bookmarks' menu or a drop-down list.
Be aware: Kurzweil 3000 is a paid-for subscription service. A demo version is available. The Mac desktop client offers the best EPUB reading experience. On other platforms there are some things to be aware of: if page navigation is provided by the publisher, this is not supported. The text does not reflow like regular EPUB readers. The font cannot be personalized. Some navigational features such as hyperlinks are lost.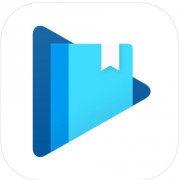 The eBooks obtained from Google's bookstore app are read in their Play Books app. The app is usually already installed on Android phones and tablets and can be downloaded for iOS devices from the Apple app store. The books can also be read using Play Books via a web browser on Windows, Mac, and Chromebook computers. Your own EPUB titles can be uploaded to your library through the app or using the Play Books website.
Our evaluators liked: eBooks and audiobooks can be read in the same app. There are several ways to customize the visual presentation, including color themes, line length, and spacing. The simple-to-use built-in dictionary (just highlight a word) may be especially useful for people with specific learning disabilities.
Be aware: Continuous reading with Talkback on Android is not supported, so reading is limited to screen by screen. There is no read-aloud feature on iOS. On Android, the read-aloud feature could do a better job of pausing between heading and paragraphs, and it is difficult to control where it starts from.
More information: Google Play Books App Overview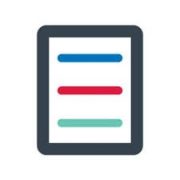 The RedShelf platform offers textbooks, novels and other consumer titles, with a special emphasis on education. At this time, the RedShelf reading apps can only be used with the titles purchased from the RedShelf store.
Our evaluators liked: Choice of using the browser on your computer, tablet, or phone, or using the native RedShelf apps on iOS and Android. Colors, font, spacing and margins can be personalized. Read aloud highlights the current paragraph and underlines each word as it is spoken. Word definitions are one step away, and it is easy to add highlights and create flashcards which are instantly stored in the cloud. RedShelf publish a roadmap for the accessibility issues they are working on.
Be aware: You need to set up an account to access titles on this platform. You cannot sideload your own EPUB files.
This Android app can be used by anyone, but special attention has been paid to creating an easy to learn interface for a new screen reader user. It can be used to directly connect to Bookshare, Sugamya Pustakalaya, Gutenberg and Dropbox, or it can be used to open EPUB files on your device.
Our evaluators liked: Support for Braille displays (including the Orbit Reader) using BrailleBack. Functions can be performed with easy gestures as an alternative to navigating the menus.
Be aware: Internal hyperlinks are not consistently supported. There is no read-aloud feature built into the app for people who do not use a screen reader.
More information: Simply Reading Android App Getting Started Guide
Texthelp Read&Write provides support with reading and writing, at school or in the workplace. Its literacy features help English language learners, as well as people with learning difficulties or requiring dyslexia tools. The EPUB reader is used via the Chrome or Microsoft Edge browser, with the Read&Write extension installed. It can be used to open EPUBs directly from Google Drive or on the local device.
Our evaluators liked: This is a simple to use reading app that works across Windows, macOS and ChromeOS platforms. It provides good read-aloud feature with visual highlighting, and adjustments for colors. The multiple highlight colors can be used to create a study guide, and there are built-in word and picture dictionaries. Individual words can be translated into another language.
Be aware: Some features are only for the paid for (premium) version of the app.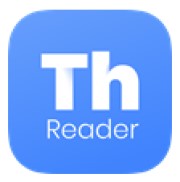 Thorium Reader is a desktop reading app available for Windows, macOS and Linux. It is developed with a focus on great support for the EPUB standard and a highly accessible user experience. Thorium also supports DAISY 3 and PDF publications. The app is free and does not require a user account.
Our evaluators liked: Thorium offers lots of features and works well for people with and without print disabilities. Adding books into the library is simple, and organizing books is helped by adding tags and using the search facility. More than one title can be displayed side by side for comparison. There are plenty of options for visual adjustments such image zoon, spacing and margins, and you can choose from any font installed on your system. Thorium Reader has strong screen reader support and a neat read-aloud feature offers good control and a couple of different read aloud display modes. The read-aloud can announce alt text and math equations.
Be aware: Only three color themes are provided.
More information: Thorium Reader Getting Started Guide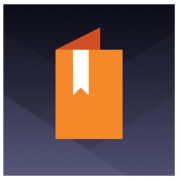 VitalSource is a platform for textbooks and other educational titles. The reading apps are available for Windows, Mac, iOS, Android, and via a browser. In addition to titles that you download from VitalSource, your own unprotected EPUB files can be sideloaded into the app.
Our evaluators liked: This is a suite of stable reading apps across many platforms with good support for screen reader and refreshable braille users. Notes and highlights are synchronized across devices for books from the VitalSource Store. The Bookshelf reader offers a Read Aloud feature, and the ability to change fonts, colors, margins, and line-height.
Be aware: On Windows, the app will prompt JAWS users to download scripts for a better experience.
More information: VitalSource Bookshelf App for Android: Quick Start Guide and VitalSource Bookshelf App for iOS: Quick Start Guide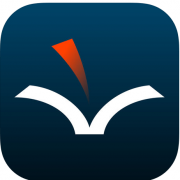 This specialist reading app for iOS is designed to provide many features enjoyed by people with reading disabilities. Several file formats are supported, in addition to EPUB.
Our evaluators liked: Many useful features are provided for people with print disabilities, including several options for visual adjustments and read aloud, and screen reader support.
Be aware: Some features are missing that would be important to readers of educational content, such as images, tables, and hyperlinks. This is a paid-for app.
More information: Voice Dream Reader Overview
How the accessibility features were evaluated
Apps are evaluated using the protocol published at epubtest.org. This accessibility testing protocol has been developed in collaboration with people with reading disabilities, accessibility experts, and reading system developers. It is an open effort, with the test process described on the website, and several volunteer testers with different reading disabilities collaborate in the evaluation effort.
The basic assumption of the approach is that apps should support reading by eyes, ears, or fingers. It should be possible for users to read the content by:
adjusting the display such as adjusting font size and color combination,
reading the text with a screen reader or integrated read-aloud feature, and
reading the text on a refreshable braille display.
The apps are evaluated using different combinations, with and without assistive technology. All reading apps are tested using the same standardized test titles, to ensure consistency. The test files are available from http://www.epubtest.org/testbooks
The evaluation protocol is free to use, and anyone can evaluate a reading system. If you are an app developer you can ask us to look at your app, and we will report the results back to you.
The latest detailed results for the apps in this roundup, and many more, are available at http://www.epubtest.org/results