Supporting Essential Accessibility Tools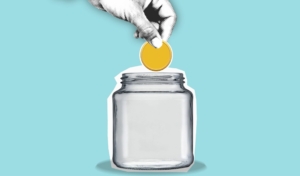 The publishing industry relies on the free and open source tools and solutions from the DAISY Consortium which have become a vital part of mainstream workflows. The accessibility of your content depends on their update and maintenance. To maintain and continue to improve these essential resources we need the publishing industry to support their development. If your organization relies on:
Ace by DAISY –The industry's free, accessibility checker for EPUB, developed to assist with conformance to the EPUB accessibility standard and available as a desktop app or as a command line tool, now widely integrated into publishing workflows around the world.
The Accessible Publishing Knowledge Base – provides best practice for the creation of accessible digital content. Continually updated, this resource provides reliable guidance for the creation of EPUB content and other publishing formats and is used extensively by everyone who creates accessible documents.
SMART – DAISY's Simple Manual Accessibility Reporting Tool integrates with the Ace tool to provide manual conformance checks for EPUB files – a vital complement to our suite of tools.
Help us to ensure these essential resources are maintained so that you can continue to deliver accessible content:
We have covered a range of common questions on our FAQ page, please contact us if you have any other questions.