Sponsorship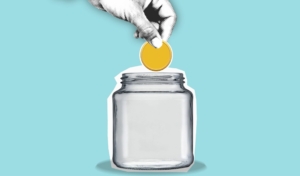 The DAISY Consortium continues to seek new ways to reach the widest possible audience to raise awareness of accessibility, offer innovative tools to create, assess, and improve accessible content, as well as to provide training and reference resources for people, no matter where they are in their accessibility journey. The publishing industry relies on DAISY tools which include:
Ace by DAISY – The industry's accessibility checker for EPUB, developed to assist with conformance to the EPUB accessibility standard and available as a command line tool or as a desktop app.
The Accessible Publishing Knowledge Base – provides best practice for the creation of accessible digital content. Continually updated, this resource provides reliable guidance for the creation of EPUB content and other publishing formats.
SMART – DAISY's Simple Manual Accessibility Reporting Tool integrates with the Ace tool to provide manual conformance checks for EPUB files.
It's important to us that we don't introduce a financial barrier to these solutions, which is why our tools and resources are enjoyed by the industry free of charge. To ensure these valuable resources remain available to you we need your support.
We have covered a range of common questions on our FAQ page, please contact us if you have any other questions.
Make a secure payment now to support our work.