Creators and Creatives Seek to Make Children's Books Accessible to All Readers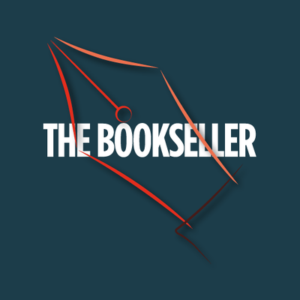 This article was written by Chloe Johnson (@ladychloestark) and published in The Bookseller on March 28th, 2022. Inclusive Publishing are pleased to see mainstream publications focusing on the accessibility of children's books and look forward to future discussions regarding the accessibility of fixed layout ebooks.
____________________________________________________________
In the wake of a recent collaboration by Dapo Adeola and Living Paintings to adapt his book for blind readers, The Bookseller meets those in the trade who are working to broaden access.
The vast majority of us want to embrace being accessible, and when looking to the future generation, we don't want children to be excluded. Everyone can recognise the value of young readers seeing themselves reflected positively in literature and being able to engage with the written word. It sends messages to children that they are a part of, and valued by, society, and improves their quality of life, as well as providing them with other educational benefits.  
So why does publishing still struggle to produce children's books that are truly accessible? 
The answer is that "accessible" is a very broad word that can be hard to quantify. The issue can seem something to tiptoe around, in case of error, and the UK publishing industry has a propensity for playing it safe. It is only now that we are beginning to embrace the unknown and truly learn what accessibility and inclusivity can mean, that we are trialling new ways of creating books that can be accessible to children with disabilities and different access needs.  
I'm only now getting the picture of how much work needs doing regarding access to books for children of all demographics
Dapo Adeola, an award-winning illustrator known for creating characters that challenge expectations around race and gender, has recently teamed up with Living Paintings, a charity that adapts picture books into braille and audio formats, on a fundraising campaign so his picture books Look Up! (written by Nathan Byron; Puffin) and We're Going to Find the Monster (written by Malorie Blackman; Puffin) can be adapted into accessible versions for blind children. He comments: "I've only been in publishing for three years and the bulk of that has been spent getting my head around being an author/illustrator, so I'm only now getting the picture of how much work needs doing regarding access to books for children of all demographics." 
Innovative new efforts like this help us understand accessibility more as a society and normalise reaching towards it. We are learning that while inclusion of children with all kinds of differences in terms of content is incredibly important, if children can't access them, we are only half-way to fixing the problem.  
While there is development in accessibility, these are the exception rather than the rule; popular children's books that gain traction are still often lacking accessible elements, both in terms of inclusion and in how they are produced. Those that are accessible may be more expensive due to additional elements, and therefore can be out of reach to families that need them.  
ClearVision Project, a postal lending library comprised of children's books shared by visually impaired and sighted children and adults, is one of the organisations attempting to fix this problem. Its director Alex Britton says that the pandemic has been a factor in highlighting this need for accessible books. "It's certainly highlighted the fact that there's little to nothing being commercially produced that includes both print and braille, making books suitable for sharing. When hundreds of children were having to be home-schooled, separated from their specialist teachers and the resources produced for them in school, we had a big spike of requests from parents who had nothing they could share with their braille-reading children, for education or reading for pleasure." She adds: "The same problem exists in reverse: we also loan to braille-reading adults so they can read with sighted children; it's pretty hard to home-school your kids (or take on extra grandparent duty) if you don't have an accessible version of what they are reading." 
Going It Alone
There has been a long-standing history of accessible books being created outside the publishing industry. Modifications to children's books—such as physical objects being glued to pages, velcro, page spacers and covers—have often been created by educators who wanted children with different access needs to be able to participate in learning. But now that publishing has become more aware of accessibility and inclusivity, many are calling for more mainstream-published books to take on this responsibility. 
As a library for children who need books in print and braille, we are constantly searching for books which offer something beyond the visual to young readers, as well as reflecting their realities.
Britton feels that this is an area in which publishing is not doing as much as it could be. "As a library for children who need books in print and braille, we are constantly searching for books which offer something beyond the visual to young readers, as well as reflecting their realities. Surprisingly, that's still quite hard to do." She says there are limited options available for beginner readers and believes authors and publishers could greatly widen the appeal of their books by "shaping stories so that the focus of each page is something all readers can access". 
However, she recognises that there is an appetite and a push for inclusivity, which perhaps may be the first step towards creating more accessible content that is available on a wide scale. She comments: "There has certainly been a push towards greater inclusiveness in terms of depictions of disability in books, at least in the illustrations…Equality would be a world in which any child could go into any bookshop or public library, and pull from a shelf a book they could read. We are a long way from that, but the publishing world is embracing the need for accessible formats, and the publishers who have made copies of their work available to charities such as the RNIB and Calibre audio library are testament to that."  
Vika Books is one such publisher embracing accessible formats. It uses immersive technologies to enhance book designs using sign language, and has just released its first augmented reality publication, Where is the Bird?, a "buggy book and smartphone app that makes pre-speech communication between babies and adults a reality." 
While there may be many headlines about the time children spend on screens, Vika Books' creator Victoria Forrest argues that creative technology can make books more accessible for children. She explains: "The written word is based on phonics, an abstract concept that deaf children can struggle to understand. Bedtime stories are a foundation for literacy—the books that I am starting to create use creative technology to bring a silent, static page to life, translated by showing a video of sign language; their own moving language. Augmented reality can bring a page to life, and we have actually learned that children attach a memory of creative technology to the printed page rather than the phone. It increases fascination with the books rather than the technology used to read them." 
Looking Up
Forrest argues that there are promising examples of inclusivity in terms of the narratives and characters found in children's books, referencing Andi Goes, a picture book created by the Havas Lynx Group as an early detection tool for children with dyslexia, and The Roller Coaster Ride by David Broadbent (Child's Play), which features a main character with an upper limb difference. Meanwhile, titles such as the Italian-language Pesci Parlanti series of fairy tales, designed for children with autism and created by specialist Enza Crivelli, are paving the way for how publishers can work with independent charities and experts to produce more accessible children's literature, for a variety of ages and access needs.  
However, Forrest is also clear that publishing still needs to focus on catering to different access needs. Expanding on the lack of accessibility within publishing, and how much further we have to go, she comments: "I think there are two things: accessibility of disabilities, and inclusion of. The accessibility side of things relates to physical production. Simple things like making sure the font is clear and not fiddly, that text is written on a solid, high-contrasted background so children are not distracted from the letters… Even those two things can make an enormous difference. What the pandemic has done is opened the door of an awareness and acceptance of creative technology to make books more accessible, and to enable children and parents to become more familiar with creative technologies and how they can enhance reading." 
Overall, there is a lot of work being done around children's accessibility, but there is still more to do. With an increased focus on diversity and inclusion in publishing, there is plenty of scope to explore different avenues in terms of accessibility of children's books. Kids' literature often fosters the imagination, so perhaps we should take a leaf out of these books to imagine what we could do if we pushed further for more creative, accessible books that more children are able to enjoy.
https://inclusivepublishing.org/wp-content/uploads/2022/03/bookseller.png
400
400
Sarah Hilderley
https://inclusivepublishing.org/wp-content/uploads/2017/10/logotype-sized-for-web.png
Sarah Hilderley
2022-03-31 19:01:47
2022-03-31 22:44:01
Creators and Creatives Seek to Make Children's Books Accessible to All Readers