New Australian Research Offers a Valuable Insight into Accessible Publishing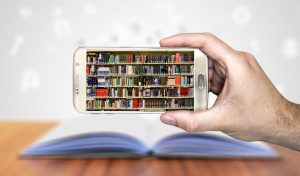 The findings of an exploratory survey of Australian book publishers seeking to better understand the issues affecting the production of accessible content show that although producing digital books is almost the norm, ensuring that they are accessible is not.
But there is a lot of good will. Publishers are motivated by ethical considerations, the need for legal compliance and the desire for innovation to engage with the production of accessible ebooks, and see the return on investment to be of lesser importance.
Need for More Guidelines and Training on What Accessibility Is and How to Achieve it
Interestingly, publishers of all sizes have been able to produce accessible content, which shows that this is achievable regardless of the human, organisational, and financial resources available to them. However, there is a clear need for "plain language instructions and resources that can be understood by publishing staff without prior knowledge".
This survey is part of a larger study investigating the production of accessible content in Australia carried out at the University of Sydney. It collected information from staff working for Australian publishers regarding the key drivers and challenges to transitioning workflows to create "born-accessible" books. The second survey was aimed at staff of disability organisations and alternative format providers, as well as disability support services from universities, vocational training organisations and state departments of education, about the process of converting books into accessible formats, and the key challenges that they need to deal with.
While the results from this small study, developed in collaboration with the Australian Inclusive Publishing Initiative and the Round Table on Information Access for People with Print Disabilities, cannot be generalised to the whole publishing industry in Australia, it offers valuable insights into the level of engagement of the publishing industry in the implementation of accessibility standards, and provides preliminary recommendations for the sector.
The surveys identify an important role that the Australian Inclusive Publishing Initiative can play in raising awareness of accessibility, developing industry-specific guidelines, resources and training, and facilitating collaboration with the disability sector, libraries and other stakeholders.
Long Term Aspirations
In the long term, publishers need to incorporate accessibility standards directly into their publishing workflows and produce basic accessible ebooks and perhaps even audiobooks themselves, leaving disability organisations to focus on more complex projects such as braille transcription and other specialised services. In order for publishers to embed accessibility in the whole publishing workflow, they need to make an organisational commitment to accessibility, develop and implement an accessibility policy, and invest in staff training.
Short Term Possibilities
In the short term, there is a lot that publishers can do to help make the conversion process easier and ensure faster access to books for individuals with print disabilities. The key suggestion is for publishers to improve response and turnaround time for providing files, provide updates on the processing of requests, and provide access to suitable files, such as InDesign, Illustrator, EPUB or MS Word, or editable PDFs (free of DRM restrictions or watermarks). It would also be good – and easily achievable, even in the current COVID-19 environment – for publishers to have on their websites a clearly defined and accessible policy and procedure for requesting content.
Further Research Would Help Inform Development
Finally, it is also clear from the responses that further research is needed to investigate the distinct needs of people of print disabilities themselves, as well as of the various stakeholders across the book supply chain. This would then inform the development of a set of best practice guidelines for writers and all publishing professionals involved in the creation and distribution of books, which is urgently needed by the industry.
The reports can be downloaded via the following links:
This report was kindly submitted to Inclusive Publishing by Agata Mrva-Montoya, who conducted the surveys discussed and prepared the above detailed reports on their findings.
Agata Mrva-Montoya, PhD, is Publishing Manager at Sydney University Press. Agata has been involved in the Australian Inclusive Publishing Initiative since 2018 and led the implementation of accessible publishing practices at Sydney University Press (SUP), which resulted in SUP becoming a signatory of the Accessible Book Consortium's Charter on Accessible Publishing in January 2020. She can be contacted at agata.mrva-montoya@sydney.edu.au and @agatamontoya. ORCID iD: 0000-0001-6043-575X
https://inclusivepublishing.org/wp-content/uploads/2021/01/books-3348990_1920.jpg
1128
1920
Sarah Hilderley
https://inclusivepublishing.org/wp-content/uploads/2017/10/logotype-sized-for-web.png
Sarah Hilderley
2021-01-18 22:33:12
2021-01-19 03:41:13
New Australian Research Offers a Valuable Insight into Accessible Publishing