Inclusive Publishing 2020 Review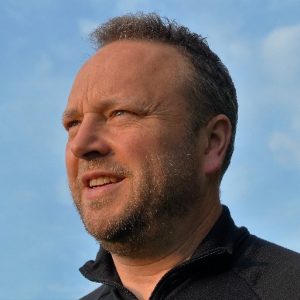 2020 has been an unusual year for us all and as we look forward to a more positive year in 2021, Richard Orme, Chief Executive of The DAISY Consortium, reflects on this extraordinary time.
As an industry hub and news portal, Inclusive Publishing has taken part in and reported on some major advancements in 2020 culminating in the second wave of our DAISY webinar series, updates to the Accessible Publishing Knowledge Base, refreshed evaluations of reading apps, and the latest release of the WordToEPUB tool.
For those who have joined our Inclusive Publishing Partner program this year, a huge welcome and we hope to see more publishers and content providers joining the ranks of IPP members who enjoy such a close collaboration with the Inclusive Publishing team at the DAISY Consortium. With such a high-profile group of members we are thrilled that accessible publishing is receiving the attention and focus that it deserves.
We've been pleased to report on some terrific events this year, albeit almost all them virtual but it has been extraordinary to witness how these events have adapted with an attitude of "the show must go on", delivering high quality content and allowing us all to connect in ways that we would never thought possible before now.
Our very own DAISY webinar series has been an overwhelming success and the resources, recordings and overviews of these 21 webinars remain available to our readers on both the DAISY website and on inclusivepublishing.org. An extraordinary set of speakers have taken part in these weekly webinars, and several Inclusive Publishing Partners were represented. We are very proud to have been able to deliver these to you, look out for more in this series in 2021. There is bound to be something that is relevant to you and your work, and we welcome ideas and suggestions to keep our webinars fresh and exciting.
It has been a wonderful year for awards and we have been delighted to report on many of these:
The Inclusive Publishing team at the DAISY Consortium was pleased to collaborate on the production of a white paper entitled: It's Time to Use the Modern Digital Publishing Format for your Organization's Documents. Exploring the benefits of EPUB 3, this white paper has created quite an impact in government and professional circles where EPUB is less known than in the publishing arena. We hope that these organizations will be encouraged to discover the flexibility of accessible EPUB 3 for themselves.
We know that 2020 was a difficult year for us all but we look forward to 2021 with renewed enthusiasm and we wish all of our readers the very best for the next 12 months. Keep us in touch with your stories, your experiences and your activities so that we can keep our readership connected and in touch with everything that is happening with accessible publishing. A Very Happy New Year from us all.
https://inclusivepublishing.org/wp-content/uploads/2021/01/ro.jpg
512
512
Sarah Hilderley
https://inclusivepublishing.org/wp-content/uploads/2017/10/logotype-sized-for-web.png
Sarah Hilderley
2021-01-19 02:38:09
2021-01-19 02:38:09
Inclusive Publishing 2020 Review