The Journey Towards Dyslexia-Friendly, Digital Publishing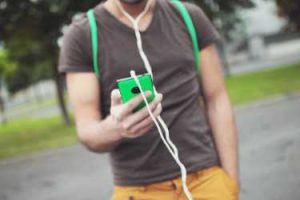 During 2018 Dyslexia Awareness Week, Abi James, Chair of the British Dyslexia Association New Technologies Committee, looks back at how dyslexia-friendly practices have evolved and how the latest accessibility standards and inclusive practices can help publishers produce materials that are suitable for everyone.
Dyslexia affects approximately 10% of the population and, of those individuals, 4% severely. It is a life-long condition and studies have shown it has a neurological basis, often running in families. Dyslexia is one of several Cognitive Disabilities that are hidden from view but, through their impact on processing, attention and recall, can significantly affect the effort, efficacy and enjoyment of printed text. Technology has increasing been used to help overcome the difficulties associated with dyslexia.
The British Dyslexia Association (BDA) New Technologies Committee has been providing free advice on assistive technology for over 20 years. Popular tools include those that support the composition of text, such as word processors, spell checkers and speech recognition; or assistive technologies such as text to speech and other customised tools to aid reading. However, while technology has evolved significantly in that time, the most popular articles are still those about fonts and layouts for making accessible documents.
In 2003, as word processing became a common tool, the BDA developed a Style Guide to promote dyslexia-friendly publishing practices. The style guide called for a minimum font size, the use of clear font styles and consideration of how glare and colour combinations can have an impact on some readers. The BDA Style Guide remains one of the core references for those interested in inclusive publishing practices and is frequently cited in academic studies.
In the decade that followed the publication of the Style Guide, interest from typographers also grew with the creation of several dyslexia-specific fonts (i). These fonts attempted to aid dyslexic readers by making letter sizes more consistent and recognisable. Some of these fonts have been included in mainstream ebook tools, including the OpenDyslexic font which comes with some Kindle devices. This in turn has led to an increased interest from researchers about how fonts and colours affect some dyslexic readers. Studies such as Rello and Baeza-Yates' Good Fonts for Dyslexia have failed to identify the benefits of dyslexia-specific fonts, although they have continued to highlight the impact that fonts and typography have on reading skills.
This work has led to the BDA once more revisiting the style guide, to update it not only to include the latest research, but also to take account of the latest technologies and publishing practices. The 2018 BDA Style Guide highlights several important findings from recent studies including:
Font size matters; larger fonts improve readability.
Letter spacing can have as big an impact on readability as the font style. Fonts where letters have a more equal spacing are easier for dyslexic readers.
Word and line spacing also influence readability for those with dyslexia. Line-spacing of at least 1.5 lines can be beneficial, although if the line spacing is too large, the benefits are removed.
Shorter lines or reading on small screens can help some dyslexic readers.
How can these Recommendations be Built into Digital Publications and Ebook Devices?
The increase in the availability and use of e-books, as well as the all-pervasive nature of smart devices has meant that dyslexic children and adults have a greater opportunity to make use of assistive tools when reading text. Ebooks can bring many hidden accessibility wins and the publishing community, through initiatives such as epubtest.org are working towards making ebooks more accessible to all users. Being able to change the font style, the background colour and/or hear content read aloud can make a difference. However, the options to allow users to personalise all their ebooks frequently remains unavailable or are limited to basic font size changes.
This may be due in part because accessibility standards have tended to focus on supporting the needs of those who face sensory and/or physical barriers. The primary web accessibility standard, WCAG2.0, which forms part of accessibility legislation in many countries, had minimal guidelines on personalisation. Earlier this year an update of the Web Accessibility Content Guidelines (v2.1) was released with several new guidelines aimed at supporting the needs of those with cognitive disabilities as well as the use of new technologies such as touch screens. Guidelines related to reflow (1.4.10) and text spacing (1.4.12) will be particularly useful for encouraging dyslexia-friendly text, although additional dyslexia friendly approaches remain unspecified.
One area that still needs to be addressed by accessibility guidelines is background colour. Colour choice is felt to be a design issue and so guidelines only consider barriers that may arise due to insufficient contrast or certain colour combinations. While the impact of coloured filters and lenses remains controversial to remediate dyslexia, the negative impact of glare on readability has been recognised for nearly a century (ii). Recent studies have shown that dyslexic readers prefer coloured backgrounds that reduce glare although some also prefer back on white rather than unfamiliar colour combinations, which can be distracting. The BDA style guide continues to recommend that alternative background colours should be considered to reduce glare.
Even when an ebook publisher or platform offers many accessibility options, it can be difficult for readers to identify if the platform will meet their needs. In particular, dyslexic readers who wish to listen to text find their assistive technology does not work as the tools tend to rely on accessing the clipboard, while built-in accessibility modes can present ebook content as pure text, removing the formatting and visual structure clues that dyslexic readers rely on. A recent audit of ebook accessibility by university library staff highlighted how difficult it was for students to know if ebooks and digital resources were accessible for their needs. There were no clues in the ebook description or by the download as to whether text to speech or other personalisation options would work.
One initiative, which may bring real change to the sector, includes recent legislation that applies across Europe to ensure that public sector websites, digital resources and mobile apps meet accessibility standards (iii). This will require organisations such as public libraries, universities and local government to confirm that content they publish on their websites, even if sourced from a third-party supplier, meets accessibility standards. These organisations will be required to publish an accessibility statement outlining how the digital sites and resources meet the European accessibility standard EN 301 549 (which is aligned to WCAG 2.1).
What Does This Mean for the Publishing Community?
As these new regulations come into force, accessibility could become an increasingly important factor in procurement decisions as public sector organisations look to minimise their accessibility issues. Understanding accessibility and personalisation requirements could put you ahead in business decisions, as well as providing a better experience for your readers. But remember, creating accessible and inclusive publications is not just about meeting technical standards. It is about understanding the needs of people with different strengths and weaknesses and how they might overcome digital barriers as well as understanding how personal preferences and choices combine. At the University of Southampton, we provide the opportunity for anyone to learn more about digital accessibility and its impact through our free FutureLearn Digital Accessibility MOOC (Massive Open Online Course). This course will be running from early October 2018, so why not encourage colleagues to sign-up now.
Abi James is the Chair of the British Dyslexia Association New Technologies Committee and a digital accessibility researcher at the University of Southampton.
Footnotes
i Dyslexia fonts include Sylexiad, Dyslexie , Read Regular and OpenDyslexic.
ii Goldsberry reported to negative impact of white and shiny paper in Goldsberry, L. D. (1921). Eyesight and paper glare. The Elementary School Journal, 21(10), 782-785.
iii Countries within the EU have been required to implement the EU directive on the accessibility of the websites and mobile applications of public sector bodies by September 2018
https://inclusivepublishing.org/wp-content/uploads/2018/10/download-1.jpg
250
375
Sarah Hilderley
https://inclusivepublishing.org/wp-content/uploads/2017/10/logotype-sized-for-web.png
Sarah Hilderley
2018-10-02 19:31:14
2018-10-02 19:35:20
The Journey Towards Dyslexia-Friendly, Digital Publishing