Inclusive Publishing 2021 Annual Review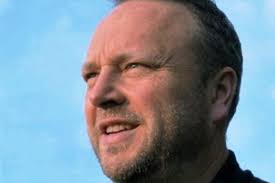 It's been a busy year for Inclusive Publishing. As we look forward to 2022, Richard Orme, CEO of The DAISY Consortium, reflects on some of this year's successes for accessible publishing.
As an industry hub and news portal, InclusivePublishing.org has continued to share and report on events, projects and news items in 2021. In particular, the ongoing success of the DAISY webinar series has drawn much attention internationally and we have been proud to feature the overviews and resources from these sessions on inclusive publishing. With many of the webinars featuring practical demos and workshop style examples, there is something for everyone at whatever stage of their accessibility journey they find themselves.
Despite travel restrictions and the inability to meet in person there is much good news for accessible publishing and much to look forward to. Preparations for the European Accessibility Act have moved on apace and DAISY has hosted the European Inclusive Publishing Forum which has enabled conversation and collaboration between markets. The new legislation will affect publishers worldwide whether they are publishing or selling in these markets. DAISY has also been involved in the project to map the specification EPUB Accessibility 1.1 to the requirements of the EAA.
Inclusive Publishing has been delighted to welcome the following new organizations to the Inclusive Publishing Partner program:
Our network of partners is ever-growing and we welcome interest from all sectors of the publishing industry who we can support in their accessibility journey. We'd love to discuss our Inclusive Publishing Partner program with you so do get in touch if you would like to support our work and collaborate on your own accessibility journey.
2021 saw the release of The User Guide to Displaying Accessibility Metadata in which we were pleased to play an integral developmental role. This simple and easy to follow guide will assist the user in making sure that their content is discoverable by those with accessibility access requirements. There are still many publishers doing all the good work and not telling people about it!
We've been very lucky to work with some top-quality authors this year and our thanks go to all of them for their contributions and news updates. From event reports to opinion pieces, we've been fortunate to be able to publish some terrific pieces of extremely high quality. Our European Accessibility Act case studies are a prime example of this, giving our readers insight into the preparations being made for this important legislation and offering tips on lessons learned.
We've managed to participate in many online sessions over the past 12 months and we are amazed at how the "virtual event" has developed over the course of the pandemic. In addition, we published an at-home toolkit for the occasion of GAAD 2021 (Global Accessibility Awareness Day) and were pleased to report on many industry events that took place online to celebrate this important occasion.
DAISY hosted the annual Accessibility Action Group seminar which usually takes place at The London Book Fair. This year we presented the seminar as part of our webinar series and were thrilled with the international interest for this session which was entitled: The Essentials for Accessible Publishing in 2021. The stellar line-up of speakers gave a quick-fire round up of the top 5 must haves for today's publishers and you can still access the recording, slides and resources for this event.
Work continues on the tools, solutions and projects that are so important to our friends and members:
to name but a few. You can read about our progress in these areas by signing up to the Inclusive Publishing newsletter which is published on a monthly basis and will make sure that you don't miss out on our latest news.
It's very important to us that we continue to support the wider industry on their journey towards inclusive publishing and we look towards 2022 with perhaps more optimism and enthusiasm than previous years. There are some exciting developments we will be sharing with you in the coming months and we will continue to publish both technical and non-technical information to cater for all our readers in this way.
We wish you all a very healthy and successful year ahead.
Richard Orme
https://inclusivepublishing.org/wp-content/uploads/2022/01/ro.jpg
183
275
Sarah Hilderley
https://inclusivepublishing.org/wp-content/uploads/2017/10/logotype-sized-for-web.png
Sarah Hilderley
2022-01-25 16:12:42
2022-01-25 16:20:45
Inclusive Publishing 2021 Annual Review