A Round Up of Celebrations, Awareness Building and Commitment to GAAD 2021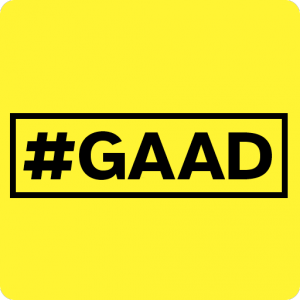 Global Accessibility Awareness Day 2021  (#GAAD) took place on May 20 this year and we put together some tools and resources to encourage partners, publishers and industry bodies to promote awareness from home offices during lockdown. Building on activities from previous years we saw our industry actively up their game this year and get more involved in educating colleagues and customers who are busy playing their part to increase the availability of digital content to people with print disabilities, despite the challenges of a global pandemic. Congrats to all who took the time and made the effort to reaffirm their commitment to accessible publishing by marking this event in some way.
Our Publisher's Toolkit saw large numbers taking part in our fun Accessibility Quiz – slightly more challenging than last year and it was great to see so many comments on social media about the questions! You can still access the quiz and use it to promote awareness and to compliment other accessibility activities that you may have in mind for your colleagues. In fact, all of our suggestions are appropriate for any time so please carry on the good work!
A Few of the Events Held this Year
Inclusive Publishing Partner RedShelf celebrated GAAD with the webinar: Accessibility Metadata – A Digital Textbook Superhero.  Focusing on the "unsung hero of digital content", RedShelf emphasised how good accessibility metadata is crucial for a successful course materials strategy.
Kogan-Page took the opportunity to post a case-study on the occasion of GAAD entitled, Accessible Learning: Why eLearning is Not Always Enough a first-hand learning experience from Esi Hardy, a disability inclusion expert.
Mc-Graw Hill used their blog platform Behind the Cube to introduce their accessibility team and to delve into what accessibility means to this department – a great way to increase awareness in-house and to promote the activities of the accessibility team. In addition, the article Creating Accessible Experiences For All Learners was published to coincide with GAAD 2021, including a video to create further discussion.
This Global Accessibility Awareness Day, McGraw Hill acknowledges the importance of accessibility and the responsibility we have to ensure all learners can use our content.
Hederis, book production platform, made sure that their customers and readers knew about their commitment to accessible publishing with the publication of 3 articles in the run up to GAAD together with the launch of a new alt text editor for @HederisApp.
It's never too soon to think about accessibility and it's never too late: A Q & A with Rachel Comerford
Links and Resources
The following links were published for GAAD – they might not all be publishing related but we think there are some valuable take-aways here for our industry:
In the UK, The All-Party Parliamentary Group for Assistive Technology published this article on their activities over the past year and this includes some useful resources for learning environments.
In Australia, the New South Wales Government published an inciteful interview with inclusive design Greg Alchin entitled: Creating a Life Without Barriers
Gareth Ford Williams' blog piece: The Little Book of Accessibility includes "quips, tips, affirmations, and truths that have helped shape the BBC's strategy and embed accessibility into its culture."
AI is Terrible at Writing Alt Text Thomas Smith on GAAD for One Zero blog
These are just a few of the fantastic events that took place throughout the day and we hope to be able to build on our toolkit for next year and prepare more resources for you to use. In addition to publishing industry events there was a huge effort worldwide from other digital organizations and we'd welcome feedback on news and information from other sources that may be of interest to our readers.
https://inclusivepublishing.org/wp-content/uploads/2021/05/gaad.png
512
512
Sarah Hilderley
https://inclusivepublishing.org/wp-content/uploads/2017/10/logotype-sized-for-web.png
Sarah Hilderley
2021-05-31 23:59:02
2021-06-02 00:42:06
A Round Up of Celebrations, Awareness Building and Commitment to GAAD 2021