DAISY Consortium Announcement: User Experience Guide for Displaying Accessibility Metadata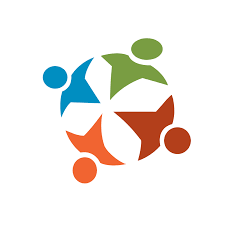 The Publishing Community Group at W3C has announced the release of the report, A User Experience Guide for Accessibility Metadata this week and we welcome this additional resource for the publishing industry. Staff at The DAISY Consortium were integral to the development of these guidelines with Avneesh Singh, DAISY COO, leading the accessibility task force.
Written and designed to be used by all areas of the publishing workflow at any technical level, this guide neatly explains the absolute need for accessibility metadata and why it is so important for readers who may have accessibility requirements. Gregorio Pellegrino (The LIA Foundation), co-editor of the guide makes the point:
On one hand more and more digital publications are published natively accessible, on the other hand more and more local legislations require to inform the user about the accessibility features of publishing products (before buying or borrowing an ebook). For this reason it becomes more and more strategic to show the accessibility metadata: the risk is that each platform displays the information in a different way. These documents are meant to be a starting point to offer the end user the information in a user-friendly and consistent way across different vendors.
Carefully differentiating between the metadata that you might find within an EPUB package and the metadata that accompanies the book, the ONIX, the guide gives clear examples and technical instructions for both, helping the metadata provider standardize their approach.
Metadata found either inside a digital publication or in the corresponding external record may have important accessibility information that will help end users find and determine if this publication can meet their specific accessibility needs.
The report has 2 parts: Principles and Techniques which will be of enormous help to distributors and libraries alike as they endeavour to make accessible content discoverable as well as readers themselves as they search for content that suits their requirements. We are excited to see how accessibility metadata within the industry improves as these guidelines are adopted.
Charles La Pierre (Benetech), co-editor of this report comments:
Over four years ago the EPUB Accessibility 1.0 Conformance and Discovery Requirements for EPUB Publications specification was created, and now we close the loop on the ability to "discover" these conformant EPUBs. The release of this guide marks an important milestone in the discovery of certified accessible books, and I am thrilled be a part of this effort to aid libraries and bookstores on how to display this very technical information in a user-friendly way.
Congratulations to everyone involved in the development of the guidelines!
Links
The following links will take you to the report and other resources which we recommend:
https://inclusivepublishing.org/wp-content/uploads/2021/09/pcg.png
225
225
Sarah Hilderley
https://inclusivepublishing.org/wp-content/uploads/2017/10/logotype-sized-for-web.png
Sarah Hilderley
2021-09-29 21:41:32
2021-10-11 14:37:51
DAISY Consortium Announcement: User Experience Guide for Displaying Accessibility Metadata