Image Description: Advice From the Front Lines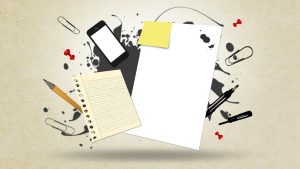 A few weeks ago The DAISY Consortium ran a webinar on image description and we were lucky to have some practical advice and top tips on hand from a variety of publishers. This blog piece looks at that advice and shows how different publishers are approaching the issue of image description which can be very different depending on the size and genre of publishing activity.
Image descriptions and how to handle them effectively were one of the greatest challenges identified by publishers in our seasonal accessibility survey. Do you ask your authors to contribute to the creation of image descriptions? Do you bake them into your internal workflows or do you choose to out-source them to a third party vendor who has an expertise in this area? All perfectly valid and reasonable solutions but how do you know what is the right path for your organization? There is no magic, one solution fits all answer to this but we will endeavour to shed some light on why the various options may or may not work for you.
Some Top Tips to Bear in Mind
A number of very useful tips were presented by Valerie Morrison from The Georgia Institute of Technology which will help to frame the advice from our contributing publishers. These have been listed next to the best practice advice from our publishers, where appropriate.
Kogan Page
Kogan Page is an independent publishing company founded in 1967 and headquartered in London, with branches in New York and New Delhi. Kogan Page specializes in business books and digital content, with over 1,000 titles published in key subject areas.
Current Practice
Image descriptions are outsourced to vendors rather than authors.
One vendor has team in-house
Another has a panel
Decided against author descriptions
Alt text and extended descriptions are provided
Advice
Develop guidelines for your vendors.

Top Tip:

Make sure you encourage your vendors to consider the "cognitive load" that is being presented to readers
Develop a small library of 'exemplar figures/tables'
Control costs
Spot check vendor descriptions for QA
Macmillan Learning
Educational publisher, Macmillan Learning is one of the leading educational technology companies in North America. With a number of offices throughout the US, Macmillan Learning has been a driving force in accessible publishing, gaining awards and recognition for their innovative and inclusive approach.
Current Practice
Image descriptions are generated at Macmillan via a variety of different routes, depending on the nature of the content:
Originated by Authors
Outsourced as part of the ebook creation process
Description specialists with subject matter expertise may be the best choice for technical titles
In-house authoring where subject matter knowledge is available
Advice
Aim for iterative improvement rather than for perfection to begin with
Descriptions are content so you should remember to apply the same rules you use for anything else you publish
Be careful with the length of your descriptions – don't err on the side of too much or too little.

Top Tip:

Try to keep to 125 characters or the length of a standard tweet
John Wiley & Sons
John Wiley & Sons is an American multinational publishing company founded in 1807 that focuses on academic publishing and instructional materials. The company produces books, journals, and encyclopedias, in print and electronically, as well as online products and services, training materials, and educational materials for undergraduate, graduate, and continuing education students.
Current Practice
All alt text is written by trained subject matter experts
Training includes understanding how descriptions are used with assistive technology
All alt text also goes through a QA process
Involve end users
Alt text creation begins during EPUB production
Care is taken when images are re-used
Advice
Become familiar with the different image concepts. 

Top Tip:

Consider different modalities to convey meaning and to avoid overlap
Understand the difference between short and long descriptions, and when to apply them to an image. 

Top Tip:

Some images don't require lengthy descriptions. A photograph of a specific person might only need their name, a simple graphic might only need one sentence.
Create internal requirements around style and language to help create consistency in the learner's experience
Alt text should not be used to teach, but to describe.

Top Tip:

Descriptions should be neutral and informative
Don't forget spelling, punctuation, and grammar.

Top Tip:

don't include any hard line breaks either and avoid acronyms and symbols (a screen reader will read everything)
And validate, validate, validate.
W.W. Norton
W. W. Norton & Company is an employee-owned publisher in the United States, which publishes fiction, nonfiction, poetry, college textbooks, cookbooks, art books, and professional books
Current Practice
The norm at W. W. Norton is to outsource to image description specialists, toward the end of the book's production cycle
In-house editorial staff are responsible for reviewing all third-party image descriptions and are trained on this quite extensively.
Editorial assistants do sometimes author image descriptions in-house. Mainly when a non-STEM book revises and only a small number of images change
STEM or complex materials always require a specialist
Authors volunteer to describe images rarely. It's preferable that they spend their time on content development
Advice
Aim for an equivalent experience to how people consume images visually. This is best accomplished by a short description and structured extended descriptions.

Top Tip:

Work from the general to the specific so that a sense of what is being described can be accessed immediately.
Write guidelines for yourself and other authors so that your chosen nomenclature is clear—whether you use "alt text," "image description," "short description," etc.
There is no single solution for all images. Best practices and examples will help but authoring alt text ultimately requires quite a lot of executive functioning and decision making.
4 different publishers and 4 very different ways of approaching image description. What works for you? We'd love to hear about your experiences and any top tips that you can pass on to others. If we can share our various approaches then we can learn from each other and find a workflow that suits us. Drop us a line at office@inclusivepublishing.org
All 4 of our contributors support the development of in-house guidance to establish methods of working and house-style for a consistent approach to image description. These guidelines should be made available to 3rd party vendors or authors if that is the route you have chosen. An in-house quality check is necessary and during this time it is really important to keep in mind the needs of the reader and the context in which the specific images appear. Describing the meaning rather than the appearance will ensure you are considerate of the end users needs.
You may wish to register for our next webinar on image description entitled: The Art and Science of Image Description which takes a deeper dive with two more experts in this field.
https://inclusivepublishing.org/wp-content/uploads/2020/07/paper-3033204_1280.jpg
720
1280
Sarah Hilderley
https://inclusivepublishing.org/wp-content/uploads/2017/10/logotype-sized-for-web.png
Sarah Hilderley
2020-07-06 21:29:22
2020-07-07 13:07:27
Image Description: Advice From the Front Lines