Inclusive Publishing Seasonal Survey 2020 Reveals Promising Trends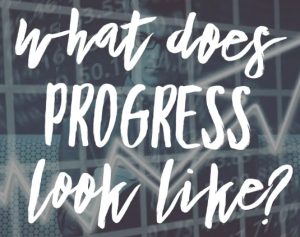 Our annual survey, looking at accessibility within the publishing industry, has, this year, revealed a very promising trend towards awareness building and born accessible content creation. We seem to be at a tipping point and our hope is that accessibility becomes the norm within the digital publishing world and that ebook building blocks are finally equipped to serve all readers.
We received responses from a good mix of geographical locations including: USA, UK, Canada, Australia, France, Argentina, Mexico, Denmark and India. We were also pleased to receive responses from a wide range of publishing content types which has enabled us to get a more realistic and helpful view of the state of play.
Confidence Levels are Up!
Bearing in mind that those who filled out the survey probably discovered it because of an active interest in accessible publishing, the results in the category are as expected with 56% of replies claiming to feel "very" confident in their awareness of their product's accessibility. 32% are "somewhat" confident and only 9% professed to feeling "not so" or "not at all" confident. The majority of replies from those in this last category came from publishers who publish text and graphics i.e. richer content which can bring additional accessibility challenges. Confidence levels are also boosted by the availability and awareness of tools to test titles for accessibility, but more on that shortly.
Embracing the EPUB Accessibility 1.0 Specification
68% of replies said that they adhere to the EPUB  Accessibility 1.0 Specification. Most of the organizations adhering to the specification felt very confident in their awareness of the accessibility of their products so it is good to see the specification gives reassurance and confidence in this way. Some people did offer the remark that they "weren't sure" so there is certainly scope to improve the awareness and understanding of the specification.
Methods of Testing for Accessibility
Ace by DAISY, the free EPUB accessibility checking tool has clearly had a remarkable effect on publisher's ability to test and check the accessibility of their content, with both the desktop app and command line versions scoring well in the survey. Those who have integrated the command line tool into their in-house workflows hail from quite a variety of publisher types. The bigger houses are certainly incorporating Ace into their workflows but it is very encouraging to see that some of the smaller publishing concerns are also managing to make this change. Publishers from the USA  and UK are top of the leader board here.
There is much confidence in Ace but no single solution is appropriate for all accessibility testing, and the survey results reflected that with a range of testing taking place. 44% of respondents indicated that they had access to accessibility experts either in-house or contracted, and 41% said they were outsourcing accessibility to 3rd party as part of production. 
A smaller number of people are currently using SMART, the DAISY tool to assist with manually checking titles and resolving issues after testing with Ace. Full access to SMART is available with our Inclusive Publishing Partner program, but anyone can use SMART for free to test 2 titles per month.
A few respondents indicated that they use a pool of testers with print disabilities to learn directly from end users, which is something we would encourage for periodic testing. This approach to testing provides an important perspective on how assistive technology interacts with reading systems and your publications.
What Proportion of Content is Tested?
The method of testing is very important but currently not all publications are being tested as we hear that this remains impractical for some publishers, depending on their workflows and content type. We were therefore very pleased to see almost half of respondents said that they test all of their content, and some of those produce a wide variety of publications including text with rich content.
Even if content will not currently pass accessibility testing or you are not able to immediately act on the results, running your publications through Ace can provide useful data to build a case for adopting accessibility as well as information about issues which need to be addressed.
Barriers and Challenges
Significant progress continues to be made throughout the industry in the adoption of inclusive publishing practices, yet many barriers remain which prevent widespread adoption. By far the biggest barrier reported was the cost and time required to implement accessibility related practices, which was identified by both small and larger publishers.
Interpreting and keeping current with the standards, guidelines and legislation was another topic highlighted by a few respondents, with mention of being "knee deep" in documentation and struggles with simply working out which standards apply to book publishers.
Alt Text and image descriptions in general were highlighted again this year but to a lesser extent than we saw last year. The amount of work involved in producing good quality alt text appears to be an issue that some organizations are actively seeking a cost effective workflow solution for.
Other challenges included handing of complex content including math, chemistry and scientific materials, raising awareness that ebooks do not have to resemble the print edition and keeping current with user needs, including the need for greater understanding of assistive technology.
Many thanks once again to everyone who participated in the survey—your time and honesty has enabled us to put together this snapshot of how we are progressing as an industry. We are extremely positive about tackling some of the issues raised and hope to report back with interesting feedback soon. We will be back with another survey towards the end of the year to continue to track our progress as an industry.
https://inclusivepublishing.org/wp-content/uploads/2020/02/Screen-Shot-2020-02-26-at-17.36.38.png
422
535
Sarah Hilderley
https://inclusivepublishing.org/wp-content/uploads/2017/10/logotype-sized-for-web.png
Sarah Hilderley
2020-02-26 22:29:44
2020-02-26 22:41:29
Inclusive Publishing Seasonal Survey 2020 Reveals Promising Trends