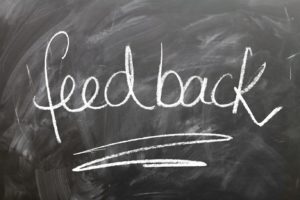 Huge thanks to everyone that took part in our Inclusive Publishing Survey recently. We've been delighted with the response and we are very interested in everything you had to say.
A good cross-section of publishers, educators and developers took the time to answer our questions and it is rewarding to hear that you all find Inclusive Publishing such a relevant hub of information and that having one "convenient and authoritative source" for material on accessible publishing is proving to be of great use to our industry. We also received answers from all levels of experience with accessibility which was ideal and we are immensely grateful to everyone who took 10 minutes to submit their thoughts and ideas.
In particular, we are pleased that so many people who are new to accessible publishing made the effort to let us know what they would like to see on the site and how we can help them to further their knowledge. This is invaluable information for us and we are working to improve these areas of the site – our newly designed resource menus for each user group should make it a lot easier for nontechnical personnel to navigate accessibility requirements and our introductory pages for each relevant area should help to present topics to those new to accessibility. We want to make sure that you have all the information that you need at your fingertips!
Good to hear that our topical articles, news items and industry event calendars are proving to be such a success. As ever, we rely on our subscribers, members and interested readers to keep us informed of what's going in their areas so keep sending us your updates and we will make sure that we promote them and inform the international community of your good work.
Workflow and best practice guidance was another area that was highlighted as being particularly important to our readers and we are embarking on a series of case studies to highlight industry best practice in this area. If you think you'd like to take part in this then we would be delighted to hear from you.
Most commented on the site's success in promoting EPUB as an accessible mainstream format for the publishing industry and we will continue to do this via all of our content streams. To help we have included specific EPUB information relevant to each user group within the resource menus. Our close relationship with the W3C remains as important as ever and we encourage all of our readers to participate in their activities wherever possible.
We work continuously to improve the Inclusive Publishing site and newsletter to ensure they remain as relevant as possible to you. The survey is closed for now, but we always welcome your feedback – so do get in touch if you have suggestions for how we can improve anything at all.
https://inclusivepublishing.org/wp-content/uploads/2016/10/feedbackChalkboardSml.jpg
912
1368
Sarah Hilderley
https://inclusivepublishing.org/wp-content/uploads/2017/10/logotype-sized-for-web.png
Sarah Hilderley
2018-06-26 13:48:54
2018-06-26 13:48:54
Thanks for the Feedback!