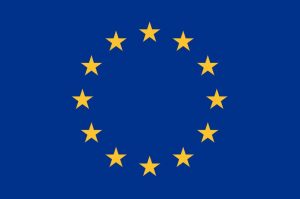 The clock is ticking. The European Accessibility Act is coming and will impact the way many publishers globally produce content that is sold in the European Union irrespective of where it originated.
The EU Accessibility Act is currently being transposed into national laws which will be complete by June 28, 2022, and the Act itself is scheduled to come into force on June 28, 2025. At the time of authoring this article, we have over 3 years before that date which may feel like a healthy amount of time. However, we all know that change and particularly change to established business practices can take a significant amount of time to implement correctly.
Throughout Europe some government entities, non-profit organizations, publishing associations, and publishers have been collaborating to raise awareness of the EU Accessibility Act, supporting publishers and organizations in their supply chain to learn about accessibility, and starting to prepare for the Act. Anecdotal evidence suggested that while some regions are actively progressing this activity, other regions have made little or no progress at all.
To gain an understanding of the activity taking place throughout Europe, encourage sharing of practices, and signpost the available resources, a survey was conducted. This work was coordinated through the DAISY Consortium hosted EU Inclusive Publishing Forum, a collaboration network of organizations supporting the implementation of the European Accessibility Act as it relates to digital publications.
This baseline survey was conducted to assess the current activities of EU Members, including identifying:
If any government ministries are engaged.
Establishing if a stakeholder platform has been created.
Identifying any training in place.
Reporting how ready they believed they are.
Finally, identifying what more might be needed.
Promoted through the network and disseminated directly to people in EU member countries to complete the survey was sent to as many people as practical to respond on behalf of their country. It did however prove challenging to find a suitable individual, organization, or government department in every country, especially some of the smaller EU countries.
To encourage participation in the survey it was agreed that no identifiable information would be publicly shared about any of the responding countries, but a list of the participating countries can be found at the bottom of this page.
Responses were received from only 14 of the 27 EU members, however those regions responding cover 74% of the EU population. We can only speculate as to why some countries did not respond, but there are likely to be two primary reasons:
Communication difficulties – the survey not finding someone in a suitable position to respond, or messages being misplaced.
Lack of meaningful activity – there is little motivation to complete a survey to measure activity on a topic when no meaningful activity is currently taking place.
The countries who did respond reported a broad range of experiences and activities through the survey, with some countries responding multiple times offering slightly differing perspectives. This indicated that while some activity in preparing for the European Accessibility Act was underway, some of the respondents are still at the early part of this journey, and communication between interested parties (government departments, the publishing community, and beneficiary groups) had scope for improvement.
Government Involvement
Despite governments actively progressing the requirement to transpose EAA into national laws, the survey found only half of the countries that responded had a government ministry assigned to support the implementation of the Act. Some countries had multiple government departments actively involved in supporting the implementation of the Act, typically with one department leading. Whereas other countries highlighted challenges between legislation implemented at the national level impacted practices governed regionally.
Stakeholder Groups
Only half of the respondents reported having a steering group or stakeholder platform to guide and advise on accessible publishing and reading.
Those responding with active groups reported benefiting from have participation from publishers, publisher associations, disability organizations, and sometimes also government representation.
Training and Resources
At the time of responding only 4 of the 14 countries responding had any web-based resources designed to support awareness and implementation of accessible publishing in their country, although some indicated that work was underway to create online resources. The availability of training was reported by 5 countries, which ranged from trainers in other countries being brought in to assist in educating publishers through in-person courses, to online resources being developed. Participation at mainstream publishing conferences and the hosting of special events were also reported.
Readiness
When asked to rate their current state of readiness only 2 were confident that everything was in hand, reporting that there was a plan which was on track. Most respondents (9) highlighted that activity was taking place but concerns remained about being ready. 3 responses were received indicating some alarm that very little seemed to be happening. In some instances of duplicate responses, government entities reported being more confident in their readiness than other organizations actively involved in the process.
Needs
Finally, a broad range of pressing needs were identified, including the following themes:
Awareness-raising: concern was highlighted about communication within the publishing community and all parts of the supply chain to ensure everyone was conscious of their roles and responsibilities.
Training: even some of the countries with training available highlighted the need for further training resources to upskill staff in all areas of publishing.
Clarity over EAA requirements: progress continues in defining the practices and measures of accessibility in different formats, as well as defining the terms associated with exclusion and implementation (disproportionate burden, fundamental alteration, monitoring, reporting)
Next Steps
The survey highlighted that some excellent work was already taking place throughout the EU to prepare the publishing industry for the implementation of EAA, but all indications suggest that significant work remains in readiness for June 2025.
Collaboration between countries, sharing of best practices, training resources, and involvement in the DAISY Inclusive Publishing Forum all offer promise for the future.
We aim to repeat this survey as we progress towards 2025, tracking the progress of countries in preparing for the Act and facilitating sharing resources and best practices between active parties.
Thanks to members of the DAISY Consortium EU Inclusive Publishing Forum for supporting this activity, and to all the respondents who completed the survey from the following countries: Austria, Belgium, Denmark, Estonia, Finland, France, Germany, Ireland, Italy, Lithuania, Slovenia, Spain, Sweden, The Netherlands.
Further information
https://inclusivepublishing.org/wp-content/uploads/2021/06/eu.jpg
534
804
Dave Gunn
https://inclusivepublishing.org/wp-content/uploads/2017/10/logotype-sized-for-web.png
Dave Gunn
2022-03-01 13:24:06
2022-03-01 14:07:51
European Accessibility Act – Baseline Readiness Survey Results