Sunset of EPUB 2 Approaches in Italy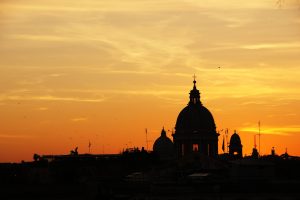 The specifications of the EPUB 2, as defined by the International Digital Publishing Forum (IDPF) date back to 2007. For several years, however, EPUB 3 has been available and in the next months we will be presented with the new updated version—EPUB 3.2., defined by the W3C, after the integration with the IDPF.
Version 2 of EPUB has more or less become obsolete and ha snot been updated or supported since 2014: the W3C therefore invites content producers to move on to new versions, as all their efforts will now focus on EPUB 3 and the development of new specifications like Web Publications. This means that new versions of software for creating EPUBs, control software (EPUBCheck) and reading software (ereader and app) will no longer support EPUB 2.
The Italian market, like many other international markets, still produces most of their new ebook titles in the EPUB 2 format; content producers do not feel the need to switch to the new format. As Dave Cramer, co-chair of the EPUB 3 Community Group, says: EPUB 2 is "Good Enough" (http://epubsecrets.com/good-enough-a-meditation-on-the-past-present-and-future-of-epub.php). Why change to EPUB 3 just for the sake of it?
Furthermore, publishers have been distracted by the  'exotic' functions (multimedia, interactivity, animations, fixed layout, etc.) that are badly supported by digital reading solutions and haven't focused on EPUB 3 core features.
On February 28th Fondazione LIA and the Italian Publishers Association organized a training course on EPUB 3, with the pressing title "The sunset of the EPUB 2 is approaching" for Italian publishers. Participants came from various sized publishers representing different market segments—trade, academic, education.
According to Gregorio Pellegrino, Chief Accessibility Officer of Fondazione LIA, and lecturer of the course "This course launched the transition of Italian publishers to EPUB 3. A further step forward for born accessible publishing in Italy".
The course explained how good  a format EPUB 3 is for text-based content (e.g. fiction and non-fiction for the trade market) currently published in EPUB 2: better typography, better content semantics, alignment to the modern standards of the Open Web Platform, and, of course, better accessibility.
To better understand the transition from EPUB 2 to EPUB 3, Luc Audrain Head of Digitalization at Hachette Livre France, made a testimony presenting his experience on the topic, offering interesting advice to delegates on how to deal with suppliers, how to consider the new format not just as an extra job, but as a new opportunity to reach for more users.
This article was kindly submitted by Gregorio Pellegrino, Chief Accessibility Officer of Fondazione LIA.
https://inclusivepublishing.org/wp-content/uploads/2019/03/sunset-2434796_1920.jpg
1277
1920
Sarah Hilderley
https://inclusivepublishing.org/wp-content/uploads/2017/10/logotype-sized-for-web.png
Sarah Hilderley
2019-03-05 15:16:12
2019-03-12 23:08:02
Sunset of EPUB 2 Approaches in Italy