Reports from the W3C Publishing Summit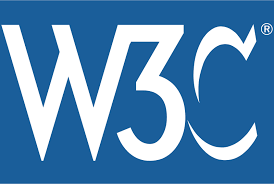 The annual W3C TPAC meeting this year was held in San Francisco last week and included, for the first time, the W3C Publishing Summit held over 2 days with a lively and informative program aimed at learning how web technologies are shaping publishing today, tomorrow, and beyond. This was particularly significant as it is the first major event that the newly formed Publishing@W3C has held since the merger of IDPF and W3C earlier this year.
The DAISY Consortium were delighted to take part in their session entitled: Accessibility in Publishing and the W3C, which gave us the opportunity to demonstrate Ace, by DAISY, the accessibility software tool currently in phase 2 of its beta release and due for general release towards the end of this year. Romain Deltour, lead developer on the Ace project, ran the real time demonstration with George Kerscher, Avneesh Singh (DAISY) and Judy Brewer (W3C) also taking part.
The panel emphasized that EPUB 3 is a "rock solid" standard for accessibility and that conformance to EPUB Accessibility 1.0 will become increasingly important for publishers. Ace has been developed based upon this specification together with the WCAG standard and can be incorporated into other certification processes as is being done by Benetech already.
Whilst this session was devoted exclusively to accessibility it is significant that most other sessions over the two day program singled out the needs and challenges of accessibility as a major and central part of their work in digital publishing today. Abhay Parashus, CTO at Adobe, set the stage early on:
"If our mission is to tell amazing stories for the world we cannot add an asterisk for only certain people to express stories……. For us accessibility is not a checklist item. If we truly believe in the mission of the company then it's a differentiator."
With so much support for our work, these are exciting times for Inclusive Publishing
"Access to information is a fundamental human right. We are working to make sure that standards and technologies support that access." – George Kerscher
Event Report Round-Up
A number of detailed event reports have been published since the event and we recommend these to everyone interested in Inclusive Publishing:
Digital Publishers Find Shared Purpose at W3C Publishing Summit – an overview in Publishers Weekly by Jason Boog
W3C Publishing Summit 2017: An Ebook Dev's View – a guest post for epubsecrets.com written by Teresa Elsey from Houghton Mifflin Harcourt
Publishing Working Group TPAC Summary 2017 – by Tzviya Siegman, Wiley Info Standards Lead and W3C Publishing WG chair
EDRLab and the W3C Publishing Summit – by Laurent LeMeur. This piece includes slides froms Laurent's presentation at the summit
As slides become available from the conference we will post them here:
Jen Simmons on How New CSS is Changing Everything About Graphic Design on the Web
https://inclusivepublishing.org/wp-content/uploads/2017/11/Unknown.png
184
274
Sarah Hilderley
https://inclusivepublishing.org/wp-content/uploads/2017/10/logotype-sized-for-web.png
Sarah Hilderley
2017-11-20 18:44:25
2018-01-22 20:08:52
Reports from the W3C Publishing Summit