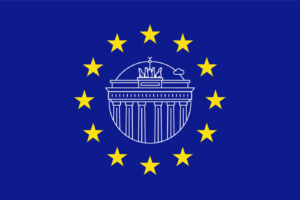 The European Accessibility Act has galvanized many European countries and The DAISY Consortium has been pleased to take part in many interesting and collaborative conversations with partners, members and interested parties.
Each country has their own story and their own unique set of experiences in approach to the EAA and we are attempting to capture some of these in our new series of case studies. The more we can share and learn from each other, the better prepared we hope everyone will be.
Germany
This case study looks at some of the work underway in Germany where The EAA has already been transposed into national law. We spoke with Dana Minnemann from dzb lesen, the German centre for Accessible Reading, and Kristina Kramer from Börsenverein des Deutschen Buchhandels, the German Publishers and Booksellers Association, 2 organizations who are very connected with their accessible publishing focus. Germany is one of the first countries to produce a text for implementation from the Federal Ministry for Labour and Social Affairs (Bundesministerium für Arbeit und Soziales) 
The publishing landscape in Germany is large and varied with digital publishing seeing something of a boom recently which has helped to turn publisher's attention towards the accessibility of their digital content. Awareness surrounding accessible publishing has been influenced by the mandatory legislation although many publishers remain unaware about how to implement accessibility within their current workflows and are looking for guidance in this area.  The STM sector is probably the furthest ahead in their accessibility journey but is fair to say that the industry, as a whole feels, a new sense of responsibility. 
In Germany EPUB 3 is used extensively in the trade fiction market and a born accessible content checker is used in conjunction with these files which is an adaptation of the Ace by DAISY EPUB checker. Plans are to switch over to the mainstream Ace checker. The German publishing industry supports and closely follows the work done by FEP and The Lia Foundation in advocating for the use of EPUB 3 and this has helped to build awareness. 
Industry Task Force
In December 2020 a Task Force was convened to bring together approximately 30 experts who meet every 6-8 weeks to discuss next steps, concepts for seminars, training courses and webinars. The task force concentrates on articulating the needs of each sector and includes participants from each area of publishing together with colleagues from Austria and Switzerland (both German-speaking markets). The task force works on a collaborative approach for all areas of the industry. 
The task force has produced industry documentation in German and these are housed in an accessibility area on the Publishers Association website alongside links to material that has been developed by other international partners. Guidelines such as a checklist for EPUB 3, together with best practice reports will be available on this site. 
The Publishers Association has close connections with international partners such as Federation of European Publishers, the International Publishers Association and the Accessible Books Consortium.  
Challenges Ahead
For the German market there are a number of challenges that Dana and Kristina foresee in the future: 
Funding: 

dzb lesen

 and Börsenverein have applied for financial support from the Federal Ministry in order to be able to develop further training and seminars.

 

The Backlist – questions over how to handle accessibility for legacy content remain and it is currently unclear as to whether publishers will be required to attend to this content and how this might be achieved. Costs surrounding this are also a concern.

 

The text itself in the EAA directive is, at times, unclear and there are quite a few open questions that exist which may affect the recommendations that the task force are making. In particular, questions over how detailed alt text needs to be for specialist content has caused uncertainty amongst members. Where questions like this arise, the task force tends to refer back to guidance from the DAISY Consortium.

 

Awareness around accessibility in the workflow and how to cater to the many different types of workflow that are utilized will be a challenge moving forward, but the task force are tackling this.

 
Metadata and what exactly needs to be filled in by the publisher 

 
Final Thoughts for Other Publishers
The time is golden right now 
Kristina urged all publishers to seize the moment and to treat the EAA has a huge opportunity for change 
Both organizations involved in this case study have commented that their collaboration and connection in this project has been fundamental for the successful implementation of the EAA in this market.  
Our thanks to Dana and Kristina for their collaboration on this case-study. If you are interested in the work being done in the German market or would be interested in taking part in a similar case-study please contact us for further information.   
Resources and Links
https://inclusivepublishing.org/wp-content/uploads/2021/11/EAAGermany.png
916
1374
Sarah Hilderley
https://inclusivepublishing.org/wp-content/uploads/2017/10/logotype-sized-for-web.png
Sarah Hilderley
2021-11-22 19:31:50
2021-11-23 14:01:46
EAA Case Study: Germany