Inspiring Words from Industry Leaders: Interview with Bradley Metrock, Digital Book World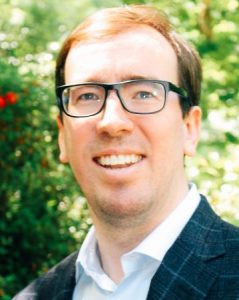 Inclusive Publishing has embarked on a series of interviews with industry leaders and their approach to accessibility. Bradley Metrock CEO of Score Publishing and Producer of Digital Book World , is committed to helping people become better interactive content creators – accessibility is at the heart of this.
It's great that we're collectively prioritizing accessibility in the way that we are.
Why is inclusive publishing important to your organization?
Digital Book World exists to bring together the wide world of publishing – we can't accomplish that without understanding inclusive publishing and integrating as much of the great work going on to make content more accessible into the Digital Book World program as we can.
Why is it crucial for DBW to be so closely aligned with accessibility best practices?
Digital Book World lost relevance in the last couple of years for a variety of reasons. To restore the conference to "The Super Bowl of Publishing", as one outlet called it, we need everyone represented. We can't do that without accessibility being a big part of the equation.
What do you think will be the biggest game-changer for inclusive publishing in the next few years? 
Voice technology, more properly referred to as "voice-first-technology," such as Amazon Alexa, Google Assistant, Apple's Siri, and many others, is the next frontier for accessibility in publishing. Voice assistants, and even primitive AIs, will be able to make content accessible for entire swathes of new people in ways we haven't even thought about. But that future is very nearly here.
What do you wish you knew about accessibility 5 or 10 years ago? 
My first exposure to the importance of accessibility came when my grandmother's vision worsened and she couldn't read anything except large print books, which at that time were harder to find that they should've been. We always bought her large print books for birthdays or Christmas and she read them all. I think back to her when I see new technologies emerging that open up reading to more and more people who need assistance. It's great that we're collectively prioritizing accessibility in the way that we are.
Can you sum up your attitude towards inclusive publishing in one sentence?
I can sum it up in one word: essential
How would the Digital Book World accessibility awards help the shape the goals of accessible publishing?
The DBW Awards will honour worldwide achievement in publishing, including those people, books and companies doing market-leading work in accessibility. These awards will help reinforce the important idea that accessibility should be understood, celebrated and pursued. We're excited about them.
Do you have any final thoughts on accessibility or inclusive publishing practices you would like to share? 
We're fortunate that groups like the DAISY Consortium exist. We need groups that help galvanize understanding of accessibility best practices. We appreciate their work and are honoured to partner them at Digital Book World.
Full details regarding Digital Book World 2018 are available on our events page. Inclusive Publishing readers have been offered a 25% discount on their conference passes with the code DAISYDBW2018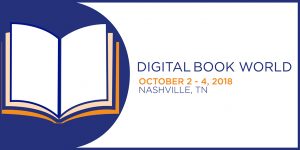 https://inclusivepublishing.org/wp-content/uploads/2018/04/Bradley-Metrock.jpg
450
359
Sarah Hilderley
https://inclusivepublishing.org/wp-content/uploads/2017/10/logotype-sized-for-web.png
Sarah Hilderley
2018-04-02 12:01:53
2018-04-02 16:30:09
Inspiring Words from Industry Leaders: Interview with Bradley Metrock, Digital Book World