Inspiring Words from Industry Leaders: Interview with Tzviya Siegman, Wiley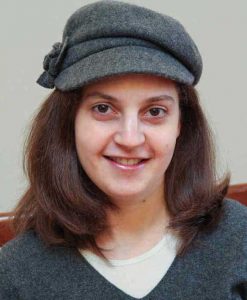 Inclusive Publishing is continuing with its popular series of interviews with industry leaders and their approach to accessibility. Our first interview of 2019 is with Tzviya Siegman, Information Standards Lead at Wiley and a member of the World Wide Web Consortium Advisory Board. Tzviya is passionate about accessibility and has inspired many industry colleagues to embrace the accessibility opportunities offered by digital publishing.
I have learned so much about the way that tools, systems, browsers, and reading systems work from my work on accessibility….it will help you become a better developer.
Why is inclusive publishing important to you and/or your organization?
We serve a variety of customer from students to research to corporate consumers. It is widely established that students require and deserve accessible materials. Wiley believes that our customers are life-long learners. Life-long learners need access to all materials
Do you have a top tip for others new to accessibility?
Start with the tools at W3C's WAI website (https://www.w3.org/WAI/). Even after being involved in accessibility for years, I go back to these resources again and again. They start off simply and walk a beginner through the basics clearly.
What do you wish you knew about accessibility 10 years ago?
I wish I had a better understanding of "native" accessibility and the way that assistive technology works. Understanding the interactions of the Accessibility Tree and the DOM changed my approach to accessibility and design. There are a few articles and documents that can really help. Melanie Richards' Semantics to Screen Reader (https://alistapart.com/article/semantics-to-screen-readers) explains this relationship really clearly.
·What do you think will be the biggest game changer for inclusive publishing in the next few years?
There are so many things in progress that it is hard to choose just one. There is a lot of work happening in the world of SVG that could have a huge impact on accessibility. SVG can be made accessibly, and as it is becoming a more widely used and accepted format. I have heard rumors about the Canadian government offering funding incentives to Canadian-owned publishers who publish accessibly. That would make a real difference.
For those still on the fence, why should they consider accessibility?
Accessible content and platform provides a better user experience for all users. Further, most users experience some form of disability at some point in their lives, whether it is situational (e.g. power loss requires navigating without sight), temporary (e.g. a broken arm requires hands-free navigation), or due to age (e.g. low-vision). Considering all users is usually good for business.
How have good inclusive publishing practices influenced the majority of your readers?
Writing image descriptions forces us to think about what an image truly conveys. If an image is too complicated to describe well, maybe it is also too complicated for a sighted reader to understand and it needs to go back to the author for improvement?
Can you sum up your attitude towards inclusive publishing in one sentence.
Inclusive publishing improves your content and makes it more available and useful to all users.
Do you have any final thoughts on accessibility or inclusive publishing practices you would like to share?
It might seem like a lot of work to make your content accessible, but I have learned so much about the way that tools, systems, browsers, and reading systems work from my work on accessibility. It is a lot of work, but it is also interesting work that will take you down a very interesting path and ultimately help your users. You will learn so much along the way, and it will help you become a better developer.
https://inclusivepublishing.org/wp-content/uploads/2019/03/download-1-1.jpg
710
584
Sarah Hilderley
https://inclusivepublishing.org/wp-content/uploads/2017/10/logotype-sized-for-web.png
Sarah Hilderley
2019-03-12 14:03:44
2019-03-18 15:56:18
Inspiring Words from Industry Leaders: Interview with Tzviya Siegman, Wiley