DAISY Publishes White Paper on the Benefits of EPUB 3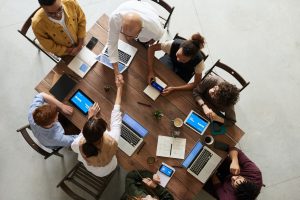 The DAISY Consortium has published a white paper encouraging the use of Born Accessible EPUB 3 files for corporate, government and university publications and documents. This important piece of work recognizes the work of the publishing industry who have embraced EPUB 3  as their format of choice for ebooks and digital publishing and focuses on how this same approach should be used for all types of digital content, both online and offline:
It is time for companies and organizations to consider adopting modern digital publishing standards for their document output. Reading documents digitally is the norm today and it is taking place on smartphones, tablets, and on computers….Wonderful for printing and ubiquitous, PDF can only be made accessible after time-consuming, expensive remediation has been completed.
EPUB 3 provides the opportunity to significantly improve the accessibility of digital content for all readers, regardless of ability. Its many benefits include:
EPUB 3 documents can be produced using existing document processes, negating the need for costly and time-consuming remediation processes.
All modern word processors now support EPUB 3.
There is a legal requirement for organizations to produce accessible documents
Organizations can extend the reach and read-through of their documents
EPUB 3 improves the reading experience for everyone. If it's Born Digital, it should be Born Accessible
For further detail on this exciting new publication see the DAISY White Paper page which also provides links to the publication in a variety of formats.
https://inclusivepublishing.org/wp-content/uploads/2020/09/wp.jpg
1082
1622
Sarah Hilderley
https://inclusivepublishing.org/wp-content/uploads/2017/10/logotype-sized-for-web.png
Sarah Hilderley
2020-09-12 20:03:01
2020-09-12 20:03:01
DAISY Publishes White Paper on the Benefits of EPUB 3