Ace by DAISY Frequently Asked Questions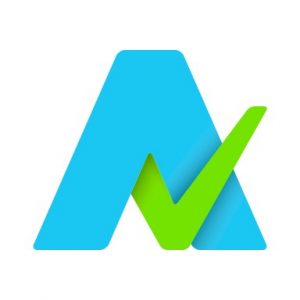 What is Ace by DAISY?
Ace by DAISY is a free, open source, EPUB accessibility checker developed by the DAISY Consortium for use as a stand-alone product or as part of an integrated third-party component in broader publishing workflows or authoring processes.
How much does it cost? Is it really free? Where are the hidden charges?
Ace by DAISY is free and open source, available to any organization, commercial company or individual. The DAISY Consortium has a long history of developing open source solutions to improve access to published content for people with disabilities. Open source developments allow a solution to be adopted immediately by the widest possible audience without any barriers, offers transparency so people can see exactly what they're getting, and enables customisation for people to integrate and build upon the initial work. Ace is deliberately free to facilitate the widespread production of accessible EPUB publications, there are no hidden costs or charges whatsoever. Ace was developed as part of a project supported by Google.
What is the difference between Ace Core and Ace App?
The two versions of Ace have an identical testing process, producing exactly the same results. The difference is how people interact with the tool:
Ace Command Line is our original core tool designed for flexible integration within workflows and for use by more technical users who are used to working with command line tools.
Ace App is an easy to use desktop version suitable for individuals who prefer to work on one title at a time in a familiar environment.
How do I install Ace by DAISY?
We have supporting information for:
Are there any bugs? What should I do if I find one?
With partner organisations we have tested Ace extensively on a range of platforms and with a diverse range of EPUB files. As more people start to use Ace there is a chance that occasional bugs may be encountered, but we work to actively address these as they arise. If you encounter a bug you should check the Ace issue tracker on Github to see if you have encountered a known issue which we're working on. If the issue is not currently documented please raise it as a new issue on Github. We also welcome your broader comments about the tool at any time.
How can I help with Ace technical development?
Anyone interested in contributing their technical skills to Ace can visit the Ace development site for information on how to contribute.
How can I help promote Ace?
Feedback from people who have tested and used Ace has been incredibly positive, and we are interested in ensuring that as many people and organisations as possible are aware and able to benefit from this tool. One of the best things you can do to help is share messages about Ace on social media, and talk about Ace to your friends and colleagues. If you have a blog or website please feel free to write about your experiences with Ace, and anyone working with publishing related news should contact us to discuss how would could might contribute to an article with widespread circulation.
How can I be updated on development or news?
We post regular updates on the news section of Inclusive Publishing, and to get the news about accessible publishing as well as Ace updates directly to your inbox subscribe to the Inclusive Publishing Newsletter.
How can I find out more about the work of the DAISY Consortium?
The DAISY Consortium website is a great place to start to discover the range of activities DAISY perform, and the global beneficiaries of that work. The DAISY About Us pages are a good place.
I work in publishing management. Do I need to be aware of Ace?
You need to make sure that your in-house teams and 3rd party suppliers are working together to ensure that your products are accessible to people with print disabilities. Ace by DAISY can help your various publishing departments to achieve this, throughout the supply chain. You should encourage them to take advantage of this free tool.
Can I use the Ace logo on my products?
No. The Ace logo is intended to aid promotion of the Ace tool, and is explicitly not to be used as an indicator that products or services have been checked by Ace, or to imply that products or services conform to current accessibility guidelines. The Ace logo is copyright to the DAISY Consortium and may be reproduced for the sole purpose of promoting Ace. All other use requires explicit permission from the DAISY Consortium.
Are there plans to develop Ace further?
Absolutely! We have already seen how important Ace is to the wider publishing community, and we plan to continue to develop and support Ace to aid you in creating accessible EPUB titles. This ongoing development work is supported by our Inclusive Publishing Partners.
Does Ace work with non-English content?
Ace is designed to analyse all types of EPUB content irrespective of the language, but the report, results and knowledge base are currently in English. Language translation is certainly something we are keen to explore further.
Where can I find technical information about Ace?
The Ace development and support website has more information about implementing and customising Ace.
I didn't find the answer my question, what can I do?
If you reviewed the pages linked above and still have questions about Ace, you can always Contact Us.