Ace by DAISY, Accessibility Checking Tool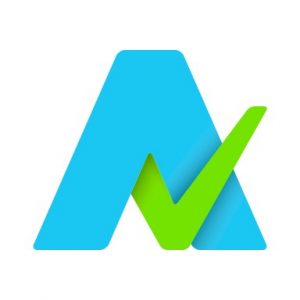 Ace by DAISY is a free, open source EPUB accessibility checking tool which has been created to assist in the evaluation of conformance to the EPUB Accessibility Specification.
This ground-breaking new tool will help your company meet industry requirements of accessible procurement, and will enable you to produce higher quality, standards conformant publications. Your production teams can be reassured that they are performing the necessary checks to ensure that your content is accessible as possible and, consequently, meeting the needs of all your readers. It will also enable distributors and consumers to verify the accessibility claims of publishers.
Designed to assist content providers at any stage in their workflow, Ace by DAISY makes it easier to produce higher quality, more accessible EPUB content files that meet internationally recognized standards.
"The really important thing about Ace is that it makes accessibility a concrete target with clear steps and a hierarchy of severity." Simon Collinson, Content Sales Manager at Kobo and Digital Producer at Tilted Axis Press.
The Ace by DAISY tool performs a variety of automated checks producing a list of violations that need fixing and data visualizations to aid the manual inspection process.  It can be used as a standalone tool, or can be integrated as a third-party component in broader publishing workflows or authoring processes.
It is impossible to perform a complete evaluation of accessibility requirements in a fully-automated manner. Some criteria require manual inspection and, consequently, Ace by DAISY does not claim to be a yes/no validator or a certification tool. It will not issue an accessibility score, percentage of conformance, etc. It is not intended to be used for repairing inaccessible content. The tool will not be able to analyze encrypted content or any other DRM-protected EPUB that cannot easily be unpackaged.
"This is the tool which the industry needed to fully embrace the accessibility functionality which we've embedded into the EPUB 3 specification. We can now collectively move forward in producing content that enables the very best of reading experiences for all readers, reaching a higher audience as well as meeting our legal and moral obligations." George Kerscher, Chief Innovations Officer, The DAISY Consortium and Steering Committee W3C Publishing Business Group
Ace by DAISY Versions
Ace by DAISY App
A desktop application for Windows, MacOS and Linux, with an easy to use graphical user interface. Learn more about the Ace App.
Ace by DAISY Command Line
A command line tool for which there are step-by-step instructions on how to install, update and use the tool available in our Ace Command Line – Getting Started Guide.
"It is easy to use, and the results are wonderfully detailed and exact." Eugene Reyes, HarperCollins
You might still have questions, which is why we created a full set of Ace Frequently Asked Questions to help you out.