Inclusive Publishing Partner: Frequently Asked Questions
What is this new initiative being offered by the DAISY Consortium?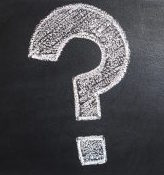 The Inclusive Publishing Partner is a new way for DAISY to support the publishing industry, and for the wider industry to continue to support the work that DAISY is conducting to facilitate production of mainstream digital content accessible to all readers, irrespective of their ability. The exciting range of benefits offers the opportunity to be at the forefront of development and ready for the latest developments and opportunities coming from across the sector.
What are the benefits of becoming an Inclusive Publishing Partner?
There are many benefits, but you can see them all on our Benefits Page.
Is becoming an Inclusive Publishing Partner right for me and my organization?
With increasing pressure on publishing organizations and their own supply chain partners to produce mainstream accessible content, the Inclusive Publishing Partner program offers huge opportunity for you to get started, make sure you are on the right track and to keep up to date with accessibility requirements as they change and develop. Access to significant expertise will help you to meet your targets and will provide you with reassurance in this fast-changing environment.
I work for a small organization—would becoming an Inclusive Publishing Partner help me to ensure that my digital content is meeting accessibility requirements?
Small organizations would greatly benefit from becoming an Inclusive Publishing Partner which offers them the support and guidance that they need to ensure their digital content is as accessible as it can be. You may not have an accessibility advocate in-house and, if this is the case, then we can support you in your efforts to further your knowledge and to make sure that your workflows are organized accordingly.
How much does it cost to be an Inclusive Publishing Partner?
Following consultation with industry experts we are launching with a single low cost of US$5k per annum with the opportunity for larger organizations to make larger contributions to support the work of DAISY.
How do we join?
The sign up process for becoming an Inclusive Publishing Partner is very straightforward and detailed on the DAISY Consortium website.
Is this open to all organizations, irrespective of their native language and global location?
Any organization is able to become an Inclusive Publishing Partner, and our tools are designed to support content created in any language, although our primary language of communication is English and the documentation for our tools is often only in English, but we welcome interest from all locations.
Where can I find out more information on the DAISY Consortium?
The DAISY Consortium website is a great place to start to discover the range of activities DAISY perform, and the global beneficiaries of that work. The DAISY About Us pages are a good place.
This sounds like Membership, why don't you use that word?
The DAISY Consortium was founded over 20 years ago with Membership being limited to non-profit organizations offering specialist library services, subsequently adding Associate Member and Friends categories to enable wider collaboration. To enable participation from commercial and not for profit organizations globally, the Inclusive Publishing Partner initiative is a subset of Friends under the DAISY Articles of Association, and therefore in DAISY terms this technically not "Membership", so Inclusive Publishing Partners are "Friends of the DAISY Consortium" not Members. As part of the DAISY family, Inclusive Publishing Partners do benefit from open communication with the global DAISY community.
I didn't find the answer to my question—what can I do?
If you still have questions about becoming an Inclusive Publishing Partner, please Contact Us.