Making Sense of It All—Ebook Legislation and Policy Where You Are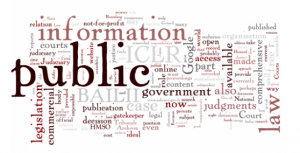 Understanding the legal framework within your own publishing market is crucial if you are going to successfully deliver born accessible content to all of your readers. It gives you the basis around which to develop an accessible publishing policy and business plan for your entire organization and for your interactions with 3rd party suppliers, vendors and partners.
We've tried to put together a list of some of the main considerations for a variety of international markets and we welcome updates and information on these and other global markets. There are indeed some international considerations and resources that you need to take into account and we've listed these at the beginning so that you can look at these alongside legislation particular to your geographical location. These include:
Visit our main Ebook Legislation resource page for information on your own country. In addition to having an understanding of what is required of you, you may also like to have further relevant guidance and information at your fingertips so we've also listed a number of resources that have originated in your country. It's worth looking through all these types of resources as many useful pieces of guidance are available from other areas.
This is a developing resource and we'd be very pleased to hear from you and how we can improve the information provided and if you are aware of any updates that we should include, especially details of legislation in countries that we may not have listed. Please contact us.
https://inclusivepublishing.org/wp-content/uploads/2020/04/Screen-Shot-2020-04-23-at-15.19.44.png
284
558
Sarah Hilderley
https://inclusivepublishing.org/wp-content/uploads/2017/10/logotype-sized-for-web.png
Sarah Hilderley
2020-04-23 19:30:02
2020-04-27 22:00:57
Making Sense of It All—Ebook Legislation and Policy Where You Are