360° Accessible Publishing

The work of accessible publishing often falls squarely on the shoulders of production staff. And this is a problem. To make meaningful progress on accessibility, the work of publishing inclusively must be recognized as everyone's responsibility in a publishing house, with the meaningful involvement of executives, editors, designers, marketing, sales, and customer service. In this article, Laura Brady considers some of the accessibility actions that can be taken by everyone in the publishing industry.
Social Benefits for Publishers
When books are accessible, society becomes more equitable and balanced. Many people with print disabilities are unable to read most published books simply because the books have not been produced in formats they can use.
And while the number of digital publications increases every day, because of the technical debt created by the authoring tools publishers use, many of these still cannot be accessed by the assistive technologies used by people with print disabilities.
Ensuring that your digital content—from books and journals to websites, newsletters, and catalogues—is accessible means that you are doing all you can to work toward a more inclusive society.
Disability advocate Debra Ruh once said, "Accessibility allows us to tap into everyone's potential." That quote could be adapted to the writing and publishing context, to say that accessible publishing helps us to find every reader.
We need to work to make the rivers of content publishers produce accessible to all readers in a timely manner that gives readers a choice in how to read.
As outlined in the Australian Inclusive Publishing Initiative's introductory guide to inclusive publishing, the World Intellectual Property Organization anticipates significant benefits for the countries in which books and other print materials are made universally accessible, including:
greater and more equal access to education through the provision of educational materials in accessible formats
owing to better access to education and employment opportunities, the alleviation of poverty for people living with a print disability
improved awareness by society of the challenges faced by people living with disability
improved social inclusion and cultural participation of people with print disabilities
an increase in the contribution that people living with a disability are able to make to the national economy
The Maturity Model
The concept of a maturity model is not unique to accessibility or publishing. It is a method of demonstrating who is responsible for progress across an organization or project at each stage. Several accessibility maturity models have been proposed, and now the W3C (World Wide Web Consortium) is documenting an accessibility maturity model.

The W3C Accessibility Maturity Model is a guide for organizations to evaluate and improve their business processes to produce digital products that are accessible to people with disabilities. Proof points are the ways that the organization defines success; maturity stages range from inactive to optimize, and there is a general assessment template that's a useful tool. This might sound like a tremendous amount of work, but it is helpful for speaking to executives and convincing people who pay for accessibility how far-reaching it is. This template can be adapted for use in adjacent areas, like DEI (Diversity, Equity, and Inclusion) as well.
Who's Job is it Anyway?
One of the issues in publishing is that accessibility work is often siloed. The production department, or even just the ebook developer (should one exist in-house), is meant to tackle accessibility. In publishing, almost everyone is wearing multiple hats and often working for low pay. The accessibility knowledge base is thus constantly being developed and redeveloped, due to staff burnout and turnover, when those mainly responsible for accessibility have too many other roles. To maintain institutional knowledge, it's important that everyone be involved with accessibility.
This is why if there is only one message that you take from this article, let it be this:
It is everyone's job to think about and effect accessibility and inclusion
It is also critical to keep in mind that accessibility isn't a one-and-done effort. Accessibility is an ongoing transformation. With those two things top of mind, let's dive into how accessibility is a part of every single person's job in a publishing house.
Executive Leadership
Often we see accessibility as a grassroots effort led by a group of devoted developers with little to no budget. For an organization to become truly accessible, it needs to embrace accessibility from the top down and the bottom up. This can be challenging, and often will start with just one caring executive who wants to help you change the world.
Operations
Is the office space accessible? There is an excellent chance that you've had a look around and you're pretty sure it is. There is ramp access, a wheelchair bathroom stall — all the bells and whistles. But accessibility in the built environment is much deeper and more nuanced than that.
Organizing an office space around diverse needs—regardless of what you believe the needs of current staff are—signals to employees, authors, contractors, and others an unwavering commitment to inclusivity.
Authors
Representation
It's important to include writers of all types, to ensure that we accurately represent the diverse population. Diversity includes people with disabilities. When seeking authors, signing contracts and licensing with partners, it is important to make sure that we include authors with disabilities. The disability community has a saying: "Nothing about us without us." We cannot accurately represent the needs of the community without their input.
Writers and illustrators could make disability representation a core effort. People need to see themselves and their peers in literature. Kids are curious about differences and roll with it when it's well presented. Normalize disability representation in all kinds of literature. The novelist David Mitchell says, "It is through stories that we give shape to and understand the world—and historically, it has been through stories that we've first given shape to difference."
Manuscript Prep
A lot of writers are tempted to "typeset" their manuscript in word-processing software, creating all sorts of problems. By providing them with instructions on how to produce a manuscript with minimal but consistent formatting, writers can be encouraged to format their manuscripts properly before submitting them to the publisher. This means working with a hierarchy or navigation panel open so the structural hierarchy of a manuscript is applied as one moves through it. That navigation is critical to a print-disabled reading experience of any writing. If there are images, authors need to think about image descriptions from the start. The writer is the best person to describe imagery in the context of their own work.
Editorial
The work of producing accessible content in-house at publishers is everyone's responsibility. The key to moving the needle on accessibility is to get editors invested as they have a significant role to play here. Editorial could be putting hierarchy and structure into manuscripts from the beginning. Marking structure with square-bracketed instructions is outdated. Editors should use Word styles (sometimes known as style sheets in a typesetting context). Work with the styles pane open in software like Word. Turn on "show direct formatting" so that one can easily and quickly see style changes made locally and outside of styles. Editors should mark any shifts from one language to another ("language shifts") so that developers at the other end of the workflow don't have to guess for digital products. They should be harvesting image descriptions from instructions to illustrators, or the author, or the context of the image. The acquiring editor and legal team might want to write accessible formats into publishing contracts and advocate with the author to collaborate with third-party producers like NNELS on a braille transcription.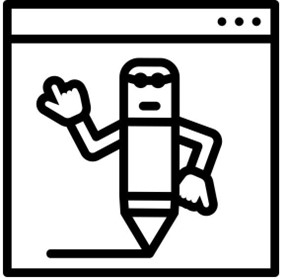 Legal
Make sure your contracts are in an accessible format. Write accessible (as well as digital) formats into publishing contracts. Consider whether you need to include information about requirements for image descriptions. Make sure that your legal team is aware of all current and pending legislation. Often legal teams like to review outward-facing materials, such as Accessibility Statements on websites and Voluntary Accessibility Product Templates (VPATs), which identify gaps and successes in accessibility on a platform or website measured against standards for corporate systems and tools.
Data
Publishers need to write metadata that reflects the accessibility of the content. Many publishers use metadata services that really only skim the available fields, and offer precious few fields around accessibility metadata. It's a terrific idea to push those aggregators to develop more robust metadata when it comes to accessibility descriptors as this is an area that needs a lot of work.

Advocate for change in the supply chain so that you can deliver cover image descriptions with your ONIX feeds. Even if the metadata is not used now, embed it for the future. It is required for the European Accessibility Act, and remediating metadata is painful and expensive. Let's do the work now and flag content that meets accessibility standards. Consider getting your digital publishing workflow certified accessible.
Do the work to make publisher websites accessible. At present, publishers in Canada do not include image descriptions on covers on their own websites. Audit the retail process from login to hitting the buy button to checkout. Making it easy for consumers to buy one's books is a good idea!
Sales, Marketing and Publicity
Educate your sales and marketing staff about accessibility. Publishing inclusively is a sales point. Remember these statistics from Module 2: According to Deloitte Canada's research report Diversity and Inclusion in Canada, 87% of Canadian consumers say that they value inclusion, and 92% of consumers are more likely to support a business that is both physically and digitally accessible.
Customers want to spend money on brands that are doing the work. Publishers should be sure to strut their stuff once they are ready. Tell marketing to shout it from the rooftops (while being careful to use image descriptions on social media!). Customer service should be trained so that they can help a user with screen reader questions in the same way that they help people find books. Don't ask a deaf-blind user to send a screenshot, for example. Add FAQs to your system so that your customer care team can answer some basic questions about accessibility.
Plan accessible events. Book launches are usually done on a shoestring. But creating safe and accessible spaces isn't expensive, it just requires planning and thoughtfulness. Having a ramp to the stage—even if it's not needed—signals clearly your commitment to accessibility. Organizing an inclusive space lets all sorts of attendees know where you stand. It welcomes people with mobility devices, but also parents with strollers, someone on crutches, and the author's grandparent who can't negotiate stairs safely.
It is a truism of this work that if you make something better for disabled people, it makes life better for everyone. Planning accessible spaces is a strong example of that.
Technology

Your developers and engineers need to be trained to make sure that any website, app, or platform meets accessibility success criteria. This includes everything from customer sign-in to shopping carts, annotations to videos. It is common to use a third-party vendor to audit materials and provide a VPAT or comparable that can be shown to customers to tell them how accessible your materials are. Many universities and libraries will not purchase materials without these audits. Your technology team must respond to these audits and update materials accordingly. Getting these key players onside is tricky but essential.
Procurement
The accessibility journey starts before most of us have a chance to get involved.
What tools are you using to generate websites?
What is your authoring environment like?
Are these and other tools accessible to content creators for your website?
Do they enable your authors to create accessible materials or do they generate blobs of XML that have to be transformed several times in order to be accessible?
There are several checks that can be put in place to help you assess what you're buying. Check if the tool itself has an accessibility statement, VPAT or equivalent, and how often it's updated. Ask for sample files that have been output from an authoring tool. Test the tool yourself. Make sure your procurement team knows some basics about accessibility so that they can ask basic questions.
Collaborate

All publishers would benefit from collaboration with the organizations that support accessible publishing, such as the National Network for Equitable Library Services (NNELS) and the Centre for Equitable Library Access (CELA). In addition to their core missions to serve readers with print disabilities, both get funding to support capacity building, to execute accessible publishing projects, and to conduct research and accessibility audits for publishers. NNELS also has a braille program that is always looking for new books to transcribe to braille—both digital and physical. In the context of Canadian publishing, NNELS could guide publishers through the certification process, check ebooks, and even help write image descriptions. The NNELS brain trust is massive and influential. Leverage it!
In the United States, Benetech and Bookshare are doing great things. The AccessText Network serves as a bridge between publishers and college students. These organizations are the first stop for student disability offices, and providing accessible materials to them makes everyone's job easier.
DAISY has been providing accessible books since the 1990s. They continue to provide Digital Talking Books to readers and have created Ace by DAISY for publishers. This is a free tool that checks EPUBs for accessibility. DAISY is among the largest contributors in the standards space as well. They offer regular webinars about ebooks and accessibility. Check out their website for a number of great resources, including the high-level Daisy Knowledge Base.
The Accessible Publishing Learning Network at APLN.ca is designed to be a plain-language introduction to the world of accessible publishing. It includes a community hub where users can post questions and get answers from experts in the field. If you are new to accessible book publishing, please consider this site a good starting point.
In Summary
Accessibility is a process, something to continually strive for. It can't be parked in a silo. Every member of a team should keep it in mind on a daily basis. In order to make meaningful progress on accessibility, the work of publishing inclusively must permeate a publishing house, with the meaningful involvement of editors, designers, marketing, sales, and customer service being critical pieces of the puzzle. Accessibility is a part of everyone's job.
This is a guest post from Laura Brady. Laura (she/her) is an inclusive publishing expert whose priority is always to put users first. She has more than 25 years of trade publishing experience, creating and converting ebooks, training publishers on accessible workflows, writing a blog helping developers work more accessibly, and consulting for services organizations about how to publish inclusively while worrying about everyone's reading experience. She is on the board of the Accessible Books Consortium.
All images in this article were sourced from The Noun Project
https://inclusivepublishing.org/wp-content/uploads/2023/02/360.png
326
385
Sarah Hilderley
https://inclusivepublishing.org/wp-content/uploads/2017/10/logotype-sized-for-web.png
Sarah Hilderley
2023-02-13 17:07:39
2023-02-14 14:41:20
360° Accessible Publishing