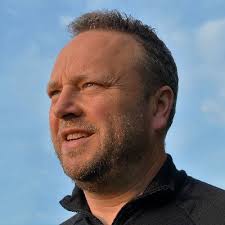 It's been a busy year for Inclusive Publishing and, as we look forward to 2019, Richard Orme, CEO of the DAISY Consortium, reflects on some of this year's successes for accessible publishing and our industry.
As an industry hub and news portal, InclusivePublishing.org has seen and reported on some major advancements in 2018. Our own Ace by DAISY tool launched in January giving the industry, for the first time, an EPUB accessibility checking tool which has now become invaluable to many in-house workflows. Open source and free, Ace by DAISY can be integrated at any point in the creative process and has immediately become one of the essential EPUB building blocks for publishers and vendors. We are thrilled to report that a version of the Ace tool with a graphical user interface will be available early next year and we will, of course, keep you posted!
We've been pleased to report on some terrific events this year as accessibility becomes a major focus for publishers worldwide. In March we presented the Ace tool at ebookcraft in Toronto. The London Book Fair in April saw the 10th Annual Accessibility Action Group seminar focus on Strategies for Success and we were proud to stand alongside other industry stalwarts on the podium. June saw our DAISY Symposium entitled Building Bridges for Better Access, which focused on the accessible study materials.
In October we covered the new-look Digital Book World  and we were delighted to play a major role at this exciting event. We are already looking forward to next year! And the Accessing Higher Ground conference in November was a huge opportunity to hear from a wide variety of publishers about the strides towards inclusive publishing practices.
The DAISY Consortium now maintains and develops EPUBCheck, the conformance validator for the EPUB format. We rounded off the year by reporting on the release of version 4.1. EPUBCheck is overseen by the W3C and funded by generous contributions from across the digital publishing landscape.
We've been very lucky to work with some top-quality authors this year and our thanks go to all of them for their contributions and news updates. From event reports to opinion pieces, we've been fortunate to be able to publish some terrific pieces of extremely high quality.  In addition, we have been delighted with the response to our new interview pieces: Inspiring Words from Industry Leaders. Our interviewees are indeed an inspiration and we will be adding to this stellar line-up in 2019.
Accessibility has been a common thread in conversations across the publishingindustry for quite a few years now, but from anecdotal evidence 2018 appears to mark the start of something special—widespread mainstream adoption of accessibility. This reflects the changes we have seen and supported in accessible content creation and validation, but also throughout the supply chain, with a positive impact on education services, reading systems and the metadata which makes the whole process function.
It's very important to us that we continue to support the wider industry on this journey towards inclusive publishing, and with this in mind, we have created a short end of year survey so that we may take a snapshot of our community.  We'd be very grateful if you could spare a few minutes to complete the survey (now closed) and to help us gauge where we are, and also to report to you all on how we are progressing as an industry. Our thanks to all those who have completed this already—we look forward to sharing the anonymous results with you all soon.
We look towards 2019 with perhaps more optimism and enthusiasm than previous years. It has been wonderful to see how the industry has responded to our InclusivePublishing website and newsletter, and we hope that you will all continue to support us—we rely on your input and are very grateful for it. There are some exciting developments we look forward to sharing with you next year, and we will continue to publish both technical and non-technical information to cater for all our readers in this way.
We wish you all a very peaceful holiday and we look forward to an exciting year ahead.
https://inclusivepublishing.org/wp-content/uploads/2019/01/download-3.jpg
225
225
Sarah Hilderley
https://inclusivepublishing.org/wp-content/uploads/2017/10/logotype-sized-for-web.png
Sarah Hilderley
2019-01-02 21:02:54
2019-01-14 13:47:14
Inclusive Publishing—End of Year Review