Accessible Publishing Conference Detailed Agenda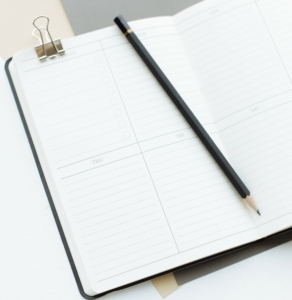 0900-0930 Arrival and registration
Webinar attendees: if you are attending the conference online follow the Zoom link you were sent via email. You can join and leave the event at any time throughout the day.
In person attendees: arrive at the venue and report to reception. We will gather in groups to be escorted to the conference room.
0930-1000 Housekeeping and Welcome
Chris Patnoe and Richard Orme will welcome the attendees to the UK's first accessible publishing conference.
Lord Holmes, Member of the House of Lords and the Science and Technology Select Committee will open the conference.
1000-1100 Towards accessible content
In this section, we will hear of the journey to accessible publishing from publishers and companies providing services to the publishing industry.
Stacy Scott, Taylor & Francis
Simon Mellins, Penguin Random House
Darragh Deering, Senior Manager, Ingram Content Group
Abhipreeti Chauhan, Accessibility Analyst, Google Play
1100-1130 Break
1130-1230 How We Read
Our presenters will explain how people who are blind, have low vision, dyslexia or physical disabilities can read accessible books.
Matthew Clark – low vision
Paul Porter – blindness
Enrico Riva – dyslexia and other learning differences
David Hursthouse – physical disabilities
1230-1330 Lunch and table demos
If you are attending in person, then take the opportunity to visit the "How We Read" demo tables to ask any questions and try out the solutions for yourself.
1330-1400 The Accessible Publishing Imperative, Anna Tylor, Chair, RNIB
As the current Chair of RNIB, past Chair of Dyslexia Action, and as a partially sighted author and reader, there isn't anyone better to explain why accessible publishing is so important to people with print disabilities.
1400-1430 The Accessibility Toolbox
The DAISY Consortium develops standards, tools, and best practices that are the foundation of the accessible ebook industry worldwide.
Daniel Weck and Romain Deltour – DAISY Consortium
1430-1510 Distribution and Reading Apps
Not all digital books and not all apps are created equal! How can readers find accessible books and enjoy reading experiences that provide the accessibility features that they rely on?
JoAnna Hansen, Amazon
Rick Johnson, VitalSource
1510-1530 Break
1530-1610 International Perspectives
Accessible publishing is a global imperative. In this section, we'll learn about the journey to born accessible ebooks from around the world.
Avneesh Singh, India
Cristina Mussinelli, Italy
Laura Brady, Canada
Michael Johnson, USA
Pedro Millet, Brazil
1610-1630 Final questions and next steps
After several hours of hearing from amazing speakers and learning about new things, new ideas, and new ways to approach accessible publishing… so what? What are you going to do with all of that information now?
---