Your Feedback on the DAISY Accessible Publishing Knowledge Base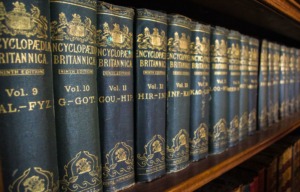 The DAISY Accessible Publishing Knowledge Base provides best practices for creating accessible digital publications. Its primary focus is on EPUB but can be used as a reference for any HTML-based format.
As standards and best practices evolve so the Knowledge Base is updated and regenerated to reflect industry updates and progress made. The EPUB Accessibility specification (1.1) is now at Candidate Recommendation stage and we thought this was an opportunity to ask our readers what they need from this much-valued resource.
One of the most significant changes to EPUB Accessibility 1.1 is that it has been updated to reflect and support updates to WCAG, working in-line with this web standard. To assist with this slightly different focus the Knowledge Base now contains WCAG explainers, filling in the gaps for ebook developers and making sure they have all the information at their fingertips.
If you can spare 5 minutes then we'd love you to fill out this short questionnaire which will help to inform us in the future. Work continues to simplify the presentation of information within the knowledge base and we are interested in understanding how we can do this to best suit your needs. Whilst the site contains a lot of technical information, we do want it to be easy to understand and straightforward to navigate so your feedback here is important to us.
https://inclusivepublishing.org/wp-content/uploads/2022/08/books-3809596_1920.jpg
1227
1920
Sarah Hilderley
https://inclusivepublishing.org/wp-content/uploads/2017/10/logotype-sized-for-web.png
Sarah Hilderley
2022-08-09 16:44:00
2022-08-09 16:44:00
Your Feedback on the DAISY Accessible Publishing Knowledge Base