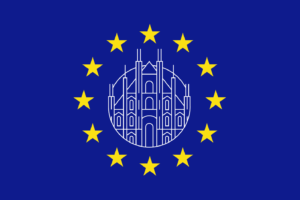 The European Accessibility Act has galvanized many European countries and The DAISY Consortium has been pleased to take part in many interesting and collaborative conversations with partners, members and interested parties.
Each country has their own story and their own unique set of experiences in approach to the EAA and we are attempting to capture some of these in our new series of case studies. The more we can share and learn from each other, the better prepared we hope everyone will be.
Italy
This case study looks at the work undertaken in Italy where we spoke with Elisa Molinari from Fondazione LIA, who have been advocating for mainstream accessible content for many years and have worked tirelessly in this space. 
The publishing landscape in Italy is similar to many other European countries where there are some large publishing groups with a long tail of smaller organizations making up the majority of publishing entities. 
LIA tries to reach all of these organizations in their efforts to raise awareness about born accessible publishing. As a result, awareness is good and the LIA catalog of accessible ebooks,  has over 76 imprints and over 28k ebooks within its shelves.  
Fiction and trade publishing has been an easy sell in Italy but it is exciting to see that the education and scholarly market are embracing accessibility also. LIA has seen a huge increase in this type of awareness over the last 2 years with this sector of the market actively seeking consultancy and training for their accessibility journeys. 
Supply Chain Focus
Central to this work is the focus on the responsibility of all participants in the book supply chain (publishers, distributors, retailers)  who need to react and play their part so that the accessibility workflow is seamless. The distribution of accessibility metadata throughout the process is crucial, allowing users to make autonomous and informed purchases. 
Changes Since the LIA Project Began
Much has changed since LIA began its work as a project-based initiative over 10 years ago. With so much emphasis on awareness raising within the trade sector it was fantastic that the project began with such a large list being published in EPUB. At this stage though these books were produced in EPUB 2 and, whilst accessibility was good, the recent move to EPUB 3 in this market sector has vastly improved the accessibility of digital content. Mondadori made the move to EPUB 3 a couple of years ago (followed by many others) and this has lead the way for the rest of the industry in Italy with medium and smaller publishers also adopting the highly accessible format. LIA was able to  reassure publishers that this wouldn't affect device compatibility. The paradigm that still guides LIA's activities today is to incorporate accessibility into digital mainstream production and distribution channels, thus providing the same titles to everyone, in the same places and in the same times. 
Conformance
Since the beginning of the project, LIA has offered conformance checking for publishers and all titles in the LIA catalog have undergone this process thanks to VCC (Verification, Conversion and Certification), a platform which checks ebook accessibility in a simple, fast and effective way and manages the workflows of accessible files and metadata with publishers, the Italian ebooks in print catalogue and distributors. VCC includes epubcheck, Ace by DAISY and a manual checking process which digs into the code.  
If an EPUB doesn't pass the control, a LIA operator sends precise indications about the accessibility problems of the files and highlights how to fix them. Publishers can then re-upload the file so that it can be checked again. 
A Wealth of Training and Resources
Fondazione LIA has put together many resources and training programs over the years both for the Italian market and for European colleagues who are also getting to grips with the ramifications of the EAA. The LIA website (available in Italian and English) is a hub for the Italian publishing industry and provides links, guidance and resource suggestions for many accessibility areas. 
There are also a variety of training opportunities available, both awareness-based and more technical modules all based on the principles of born accessible publishing. Many organizations have successfully implemented a defined accessibility strategy as a result of these training opportunities.   
These include: 
Design for all: usability and accessibility of digital contents

 

Accessibility legislation: European regulations and international standards

 

How to produce accessible documents in Word, PDF e EPUB 

 

How to make the most out of InDesign for accessibility

 

Accessibility of websites, apps and platforms

 

Programming accessible content in HTML5

 

How create alternative descriptions for the images

 

Metadata to describe accessibility features.

 
To promote the culture of accessibility, LIA has developed the event format, Reading in the Dark®, which even after 100 iterations, continues to arouse huge interest and wonderful reactions.  
Industry Collaboration
LIA convenes industry stakeholders in Italy and this steering group includes: The Italian Publishers Association, the Italian Blind Union, over 17 publishers and the Italian Dyslexic Association. A large annual meeting of this group is interspersed with smaller technical updates and gatherings. 
Many events are organised throughout the year in Italy and in conjunction with European book fairs and events, via the framework of the European project ALDUS UP.  
Challenges in this Market
Backlist concerns many publishers wondering exactly what is expected of them

 

How to quantify what is a "disproportionate burden" is also linked closely to the backlist

 

Image description and the specialist knowledge that it required in this area remains a challenge

 

Metadata: making sure that every part of the supply chain displays accessibility metadata – retailers websites, reading solutions;

 
Top Tips for Other Publishers on their Accessibility Journey
Just get started! Accessibility is a journey but you will find your own way and it's not as daunting as you may think. The biggest step is the first one!

 

Keep momentum going in your market by holding awareness. 

 

Explain to colleagues that an accessible ebook is a better ebook for all readers

 
Our thanks to Elisa for her collaboration on this case-study. If you are interested in the work being done by Fondazione LIA in this area or would be interested in taking part in a similar case-study please contact us for further information.  
Resources and Links
https://inclusivepublishing.org/wp-content/uploads/2021/11/Italy.png
950
1426
Sarah Hilderley
https://inclusivepublishing.org/wp-content/uploads/2017/10/logotype-sized-for-web.png
Sarah Hilderley
2021-11-30 14:03:54
2021-11-30 14:04:26
EAA Case Study: Italy