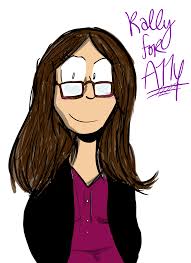 Rachel Comerford, Senior Director of Content Standards and Accessibility at Macmillan Learning and co-chair of the W3C EPUB Community Group, has been instrumental in the company's huge success with accessible publishing. Macmillan Learning are the first company to gain accreditation via the Benetech Global Certified Accessible program. This is no easy feat and Macmillan have worked closely with Benetech and other accessibility organizations to ensure that their products are indeed "Born Accessible".
Image credit: Iris Febres
Rachel has given us this insight into what drives her passion for accessibility:
When I was eleven years old, my technology teacher told me that "girls don't build bridges." That same year, my toothpick bridge design broke the school record for carrying the most weight. Inclusivity is one of my core guiding principles; it drives both how I work and how I think about my work. No student should get the message that they can't pursue their field of interest, not because of gender, disability, or any other label.

It's with this kind of inclusiveness in mind that, Macmillan Learning's ebooks have achieved Global Certified Accessible status from Benetech. This is a milestone on a long road, one that started when we realized that the PDF format we'd long used was a barrier to accessibility. We moved to EPUB 3, which was designed from the start for accessibility, with adaptable text and structured navigation that made it easier for all users. And, since EPUB is an open and evolving standard, Macmillan is now participating in its future development.

Moving to accessible EPUB 3 required significant changes in our workflows and how we develop content. But Macmillan Learning has a dedicated and enthusiastic production and design team who met this challenge head on. We looked at every element of our ebooks with the help of our content and standards teams, and documented the best accessible practices in an internal implementation guide. We worked closely with our composition partner on training to these standards, and subsequently went through several rounds of feedback with Benetech, who reviewed both the standards and the ebooks that resulted from those standards.

I'm proud to be at Macmillan Learning, where my passion for accessibility is not just encouraged, but acted on. We are not finished! We will continue to make it easier for students of all abilities to pursue their dreams.
In order to gain acreditation Macmillan have been through a thorough and rigorous process:
To become Global Certified Accessible, Benetech evaluated Macmillan Learning's workflow for creating accessible books, as well as many samples of content across the disciplines they publish in, and certified conformance to the accessible EPUB creation guidelines, which are based on WCAG 2.0 AA+ standards put in place by the international standards organizations and the publishing community. Using a collaborative process, Benetech evaluated and provided feedback on more than a hundred accessibility features. The certification applies to all books created using Macmillan Learning's updated process, which includes all ebooks with a 2019 copyright.
Read the full press release from Macmillan Learning here and join us in offering Rachel and her team our heartfelt congratulations.
https://inclusivepublishing.org/wp-content/uploads/2019/04/download-1.jpg
263
191
Sarah Hilderley
https://inclusivepublishing.org/wp-content/uploads/2017/10/logotype-sized-for-web.png
Sarah Hilderley
2019-04-26 13:14:32
2019-04-26 13:38:17
Rachel Comerford—The Trailblazer Behind Macmillan Learning's Accessibility Efforts