Looking Forward to Autumn Accessibility Events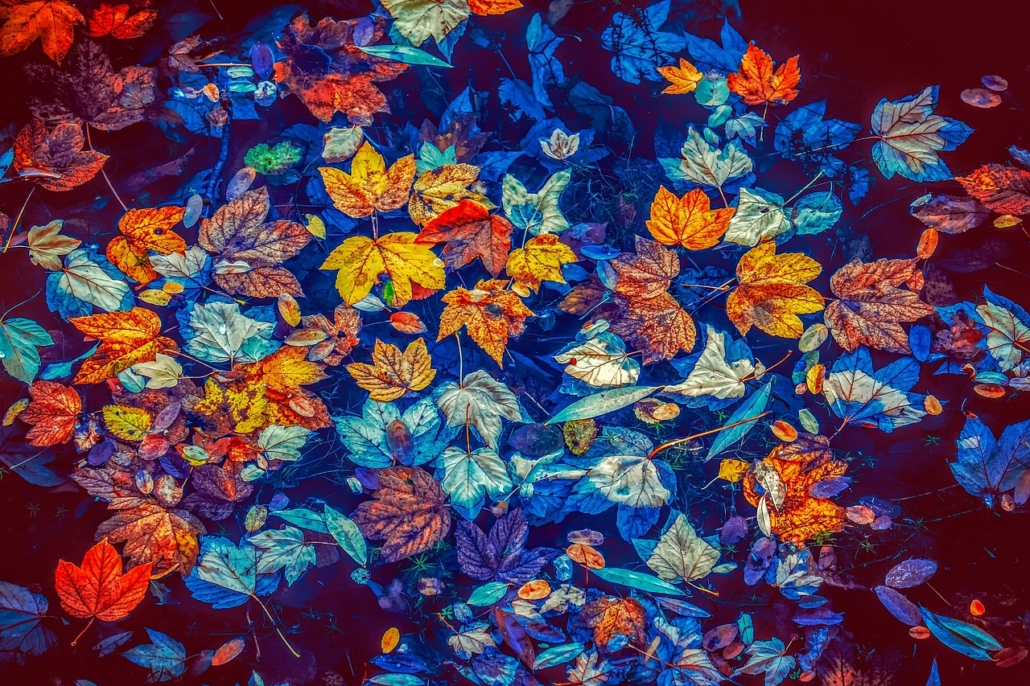 As we look forward to the next few months, there are a plethora of events that will interest our readers, covering many angles of accessibility this autumn. A few old favorites together with some new events mean that there is something for everyone, both in-person and online.
This article gives an overview of this harvest of events that you don't want to miss out on over the next three months:
This single track conference focuses on digital accessibility and inclusion and is an in-person event this year so we will be following on twitter via #a11yscotland. 5 speakers are scheduled to give us an excellent insight into their experiences. These include:
Chad Gowler on "Looking to Games for Ideas of the Future of Web Accessibility"
Craig Abbot on "Beyond Accessibility Regulations"
Beverley Newing on "So You Pitched For Accessibility and Now You're Leading On It"
Rachel Edwards on "Stress and Trauma: Designing Content That Helps"
The Frankfurt Book Fair is the world's largest gathering of book publishing professionals and is always an exciting place to learn from and network with accessibility colleagues. 2 events this year are of particular interest to our readers:
From Inclusion to Innovation: How Accessibility is Transforming the Book Value Chain, October 18th, 3pm, Hall 40, Room Europa
Accessibility Networking Event, October 18th, 4pm, Hall 4, Room Entente
Both of these events are organized by LIA Foundation, the Frankfurt Book Fair, Börsenverein des Deutschen Buchhandels, the Federation of European Publishers, the International Publishers Association, in the framework of Aldus UP.
Every business needs a digital accessibility plan. Learn how to craft one for your business, no matter the size, that is sustainable as your business grows. This free online event lists the following key takeaways:
How to get started
What your digital accessibility plan should include
Who should be part of the planning team
Identifying your goals and objectives
Measuring milestone achievements
Budgeting and KPIs
With the theme of "AI and Digital Transformation: New Paradigms for Accessibility and Inclusion Strategies" the M-Enabling Summit returns in October to deliver two days of parallel conference sessions and a day of workshops. The impressive speaker line-up includes many old friends and familiar faces.
The winners of these two awards will be announced during a ceremony on October 30 at the Publishers Conference in Sharjah, the United Arab Emirates, as a prequel to the Sharjah International Book Fair. These awards recognize a publisher and a project initiative that each demonstrate outstanding leadership and achievements in advancing the accessibility of commercial e-books or other digital publications for persons who are blind, visually impaired or otherwise print-disabled.
This 5 day in-person and virtual conference, presented and hosted by AHEAD focuses on the implementation and benefits of:
Accessible media, Universal Design and Assistive Technology in the university, business and public setting;
Legal and policy issues, including ADA and 508 compliance.
The creation of accessible media and information resources, including Web pages and library resources.
Universal Design and curriculum accessibility.
Best practices for web design, reaching untapped audiences through accessible design, and compliance with existing and anticipated Section 508 and ADA stipulations.
Ahead of the DAISY Technical conference in November, the Accessible Publishing Conference, organized by RNIB and DAISY, is being generously hosted by Google. Participation is free for this in-person and online event.
This event will feature speakers from across the publishing ecosystem including publishers, service providers, distributors, retailers, and technology companies. The voice of people with disabilities in the event is centra, learning how they are empowered by accessible publications, well designed reading systems and assistive technologies.
These six events are just a taster of what is happening in the world of accessibility and we welcome information and news on events so that we can keep all of our readers up to date.
https://inclusivepublishing.org/wp-content/uploads/2023/08/leaves-3744649_1280.jpg
853
1280
Sarah Hilderley
https://inclusivepublishing.org/wp-content/uploads/2017/10/logotype-sized-for-web.png
Sarah Hilderley
2023-08-15 20:22:44
2023-08-28 13:02:18
Looking Forward to Autumn Accessibility Events