EPUB 3.2—Back to the Future of the Web.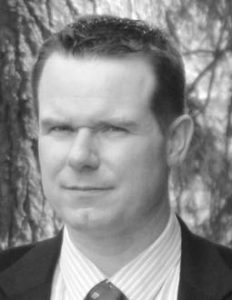 In case you missed the news, EPUB 3.2 is now officially a thing. Does that leave you thinking, "Oh joy, yet another format I have to produce!" If so, don't worry, you'll be happy to hear that you're most likely already producing fully conformant EPUB 3.2 content. The ".2" doesn't designate a brand new flavour of EPUB, only that we've made updates to the EPUB 3 specifications to improve and enhance what you're already producing.
EPUB 3.2 really isn't even all that radical a makeover of EPUB 3, despite its designation as a major revision. There are some major changes, of course, but these changes reflect a more subtle rethink of the relationship between EPUB and the Web. You've probably heard EPUB billed as "a web site in a box", but due to a few technical divergences, the practicality of that statement has always had a few asterisks appended to it. (If you've tried to create rich, cutting-edge content, you're probably all too familiar with those asterisks.) What I hope to do in this article is recap how 3.2 brings EPUB back closer to the living Web, and in the process opens up a more complete world of support for rich media, accessibility and all the other great features of the Open Web Platform.
To (dot) Infinity and Beyond
A common complaint about EPUB 3 is that it took a point-in-time approach to integrating HTML support. The HTML language keeps moving forward with new features and improvements, meanwhile poor old EPUB 3 was locked into the first version of HTML 5.0. You could probably secretly test new functionality in reading systems by side-loading your books, but try and get your content through vendors' front doors and that pesky EPUBCheck validator would catch you out.
There are very good reasons why EPUB took the approach to HTML5 that it did – think stability in a time of Web standards upheaval around 2010 – but those concerns have faded. EPUB 3.2 moves the standard back in line with the Web's evolving nature. From now on, as soon as new versions of HTML get standardized, their features become legitimate to use in EPUB 3. You'll still have to wait on vendors updating their versions of EPUBCheck, of course, but the specification will no longer be the barrier to progression.
Why that's so important is that it means less frustration in terms of deploying new developments in accessibility, rich media, etc.: updates and improvements to ARIA will be available as soon as they are incorporated in HTML; no more waiting on the details element for including descriptions in an unobtrusive way; the picture element is now available to provide responsive images.
Perhaps the more succinctly stated point here is that EPUB 3.2 retrenches the standard to focus on what makes EPUB "EPUB", and steps back from regulating dot versions of its content formats.
The threat to existing EPUB 3 content with this change is low, too, as any features removed from Open Web technologies since HTML 5.0 weren't supported well, anyway. And that's also a nice segue into another major change in 3.2 to better align EPUB with the Web.
Thinning the Herd
When faced with missing features or functionality, the temptation is often to forge ahead and create what you need yourself. Sometimes this approach is the right one, and other times it ends up making things worse. EPUB's history of adding new features has been chequered, especially when it comes to features the Web doesn't support.
Did you know that you could dynamically switch content based on what the reading system supports, or create audio and video players without JavaScript? Probably not, as despite the existence of these features there's not been a lot in the way of support in reading systems over the years.
The ideas behind the features were sound enough, but by diverging from the Web, it made it so that the very Web content that EPUB prides itself on won't always work as expected on the Web. Unless you're only making EPUBs out of your books, what good are features that only work in EPUB?
The answer to that rhetorical question, of course, is none, which is why a number of these features have been dropped in EPUB 3.2. With the folding of the International Digital Publishing Forum (IDPF) into the World Wide Web Consortium (W3C), the goal moving forward is to work with the relevant Web standard groups to develop any needed missing functionality so that EPUB doesn't branch away from the Web again. No more going it alone.
And that's the high-level tour through the most important changes made in EPUB 3.2.
There was a lot more to the revision, naturally, including a major shake-up in the organization of the specifications to try and make information easier to find. If you want the nitty gritty details (corrections, clarifications, etc.), the EPUB 3.2 Changes document is where you'll want to go next. But hopefully this has helped provide some perspective on the objectives of the latest revision.
This update was kindly submitted by Matt Garrish, Digital Publishing Technologist and Standards Editor. Matt is  General Editor of the EPUB 3 standard and related specifications as well as the author of a number of books on EPUB and Accessibility, published by O'Reilly and developer for the DAISY Consortium.
https://inclusivepublishing.org/wp-content/uploads/2019/06/Matt-Garrish-BW-2011-Europe.jpg
330
255
Sarah Hilderley
https://inclusivepublishing.org/wp-content/uploads/2017/10/logotype-sized-for-web.png
Sarah Hilderley
2019-06-02 21:25:13
2019-06-02 23:14:55
EPUB 3.2—Back to the Future of the Web.