Accessibility: Charting the Waters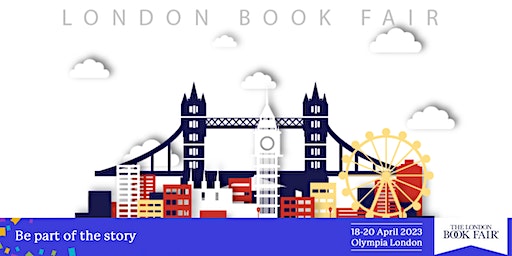 London Book Fair 2023 saw an encouraging focus on accessible publishing and we were pleased to take part in the Publishers Accessibility Action Group annual seminar entitled Accessibility: Charting the Waters.
Organized by Inclusive Publishing's Sarah Hilderley and hosted by the Publishers Assciation and the Publishers Licensing Society, this panel used the newly published PAAG charter for accessible publishing to frame updates and overviews of how they approach accessibility within their various organizations. Speakers included:
Richard Orme, The DAISY Consortium
Simon Mellins, Penguin Random House
Laura Brady, Ebound
Martin Klopstock, Kogan Page
Richard Orme
Richard gave us an overview of the charter and the type of commitment that is required from publishers and other participants in the publishing eco-system. The 10 straightforward points within the charter are not a difficult ask for us all to support and it is possible to support the tenets as a publisher or as an ally. He then spoke specifically about the 1st two points:
raising awareness among, and providing training for, relevant staff.
nominating a company "accessibility champion" who can bring together key stakeholders to discuss potential accessibility improvements and act as a liaison for all accessibility information
Stacy Scott, chair of the PAAG and original host of this seminar who was unfortuantely ill on the day, holds this exact role at Taylor and Francis Publishers, driving accessibility stategy through this vital position.
Simon Mellins
Simon Mellins spoke to us about the how and why of the following 2 points in his presentation: Getting the Word(s) Out:
publishing our accessibility policy on our website, including our commitment to this Charter.
designating and publicising a point of contact in our organisation to assist persons with disabilities to access alternate formats of our content.
These two points encourage us all to shout about the great work that is being done so that readers can understand just how accessible your content is. By publishing an accessibility policy, you are showing your readers that your organization is committed to accessibility and there are a number of resources to help you with this.
Having a champion in-house enables you to have a planned response as part of your workflows and helps to keep everyone up to date with progress.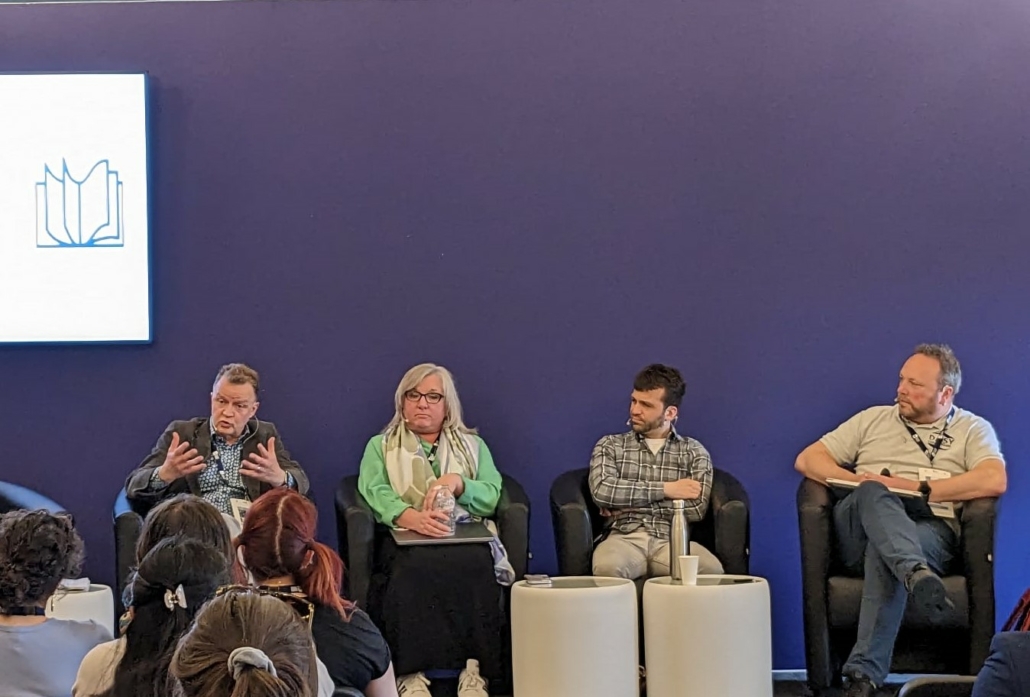 Laura Brady
Laura describes herself as someone who gets involved in the weeds of ebook development. She spoke to us about:
incorporating appropriate accessibility features within our digital publications and platforms, according to the Web Content Accessibility Guidelines (WCAG) and other appropriate accessibility standards
advocating for accessibility standards and collaboration throughout the publishing supply chain from author to reader
and her experience in these areas gave us an invaluable insight into how best to approach accessible publishing.
In order to meet the Web Content Accessibility Guidelines (WCAG) and the EPUB Accessibility 1.1 standards, publishers need to be thoughtful and organized and, possibly, mindful of how the tools they use might be undermining their efforts to publish accessibly.
In the context of ebooks this means that attention must be given to:
Structure and hierarchy to provide robust navigation
Media – needs to be ully accessible and described
Optimize for assistive tech with language shifts
Accessible design principles — colour contrast, display transformability
Metadata
Advocating for this work is incredibly important and Laura spends a lot of time on this – check out apln.ca where she educates and informs the Canadian industry about accessible publishing.
Martin Klopstock
Martin Klopstock showed us all how important the responsible management of metadata is, speaking to the charter points:
utilising the accessibility metadata opportunities available to aid with the discovery of accessible content
testing and validating content to ensure it is usable by people with print disabilities. Ideally this would include testing by persons with lived experience
Martin emphasized that a consistent approach to the treatment of metadata is absolutely vital via schema.org and Onix codelist 196 and as an absolute minimum, be sure to provide an accessibility summary. Check out how VitalSource and Red Shelf display this metadata, increasing readership numbers and improving access to your content He also provided an insight into the Benetech GCA certification program which Kogan Page is proud to be part of.
In Conclusion
Richard then covered the last 2 points in the charter:
partnering with national and international organisations that provide support for the availability of publications in accessible formats
monitoring our progress in this area and regularly assessing the accessibility of our digital publications and platforms
which DAISY assists many organizations in doing. This type of collaboration is crucial for progress and ensuring the continued accessibility of our published content.
In summary the call to action from this seminar is to sign the PAAG charter for accessible publishing!! In addition Richard urged everyone to
•Visit paag.uk for resources, business case, and more
•Join PAAG via LinkedIn
•Consider attending PAAG meetings
The PAAG slide deck is available for you to download

https://inclusivepublishing.org/wp-content/uploads/2023/04/https___cdn.evbuc_.com_images_433791209_1305719348943_1_original.jpg
256
512
Sarah Hilderley
https://inclusivepublishing.org/wp-content/uploads/2017/10/logotype-sized-for-web.png
Sarah Hilderley
2023-04-27 17:14:52
2023-04-27 17:16:32
Accessibility: Charting the Waters