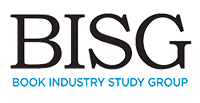 The BISG Quick Start Guide to Accessible Publishing
This Guide to Accessible Publishing can help you:
Get started with an accessible publishing strategy
See how straightforward it is to make your EPUB files accessible with a useful list of top tips
Make content more discoverable
Reach an untapped market
Streamline production workflow
Give you access to a huge resource base to help improve your knowledge and give you hands on practical guidance
"It's a terrific publication that you can depend on for solid information about the accessibility of digital publications." — George Kerscher, President of the IDPF and Chief Innovations Officer of the DAISY Consortium
The Book Industry Study Group (BISG) Quick Start Guide is written in clear, non-technical language. Put together by a large industry team of advisors and experts it is available in English, French, German, Italian, Korean and Spanish. You can download it for free in EPUB 3 format from the BISG website.
Translations were sponsored by VitalSource.